Serge Matta
President, Commercial Solutions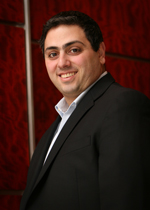 Serge Matta serves as the President Commercial Solutions at comScore and has been with the firm since its inception in late 1999. In this capacity, he overseas comScore's Telecom and Mobile Practice Worldwide. He has been instrumental in the expansion of comScore's telecom solutions globally, including the 2010 acquisition of Nexius, Inc. and the growth of comScore's syndicated and custom mobile measurement products for in-depth consumer insights. Within the telecom industry, comScore is proud to have customers such as AT&T, Verizon, Comcast, Time Warner Cable, T-Mobile, Sprint, Orange, etc. In addition, comScore's exclusive arrangement with all five UK wireless operators in association with the GSMA falls within Serge's group.
Serge has been on several panels and speaking engagements at shows such as CTIA, CTAM, NCTA, US Telecom Board, Ad Tech, CTAM and e-Metrics.
Serge was previously with MicroStrategy where he led their consulting group. Serge holds an MBA from American University and is fluent in English, French and Arabic.
Please follow this link to view Serge's profile on LinkedIn