January 20, 2011
Average Hours spent on Social Networking Sites per Visitor across Europe
Spanish Internet users between the age of 15-24 spent most time on Social Networking sites with an average of 11 hours in December 2010, followed by 15-24 year olds from the UK and Italy.
35-54 year old Internet users in the UK spent on average more time on Social Networking sites than their 25-34 year old counterparts.
Average time spent on Social Networking sites is most balanced between the age groups in Germany and the Netherlands.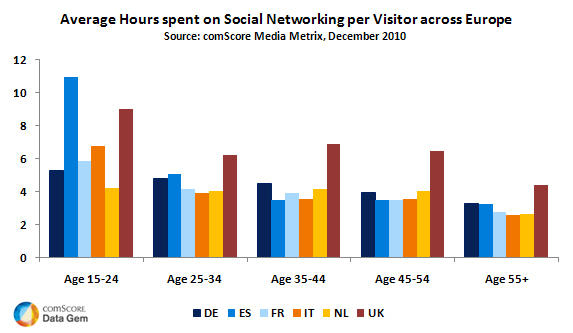 Related Products
comScore Media Metrix is the industry's preferred online audience measurement and media planning solution. Top publishers and advertising agencies rely on Media Metrix for...
Learn More