March 24, 2011
Growth of Career Websites across Europe
In Europe, the reach of Career Services and Development category in France, Germany, the Netherlands, Spain and the UK grew over the past year. Spain led these markets with 40% of its online audience visiting a Careers website in January 2011.

The UK gained the largest market share and went up 8.4 percent points compared to November 2009, followed by Spain with 7.0 percent points and Germany with 5.2 percent points.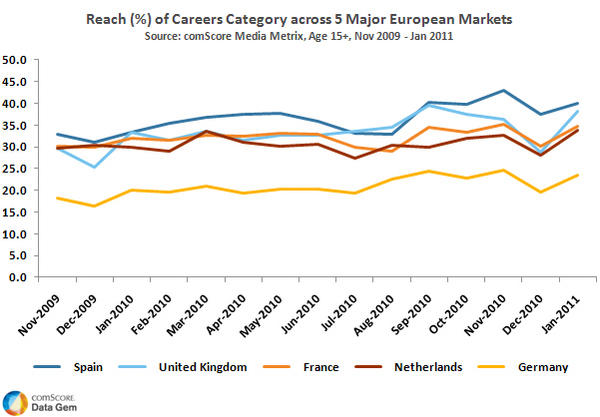 Related Products
comScore Media Metrix is the industry's preferred online audience measurement and media planning solution. Top publishers and advertising agencies rely on Media Metrix for...
Learn More