October 26, 2010
Q3 Retail Site Penetration Across Markets
Retail sites were most popular among Canadians in Q3 2010, reaching 89 percent of Canada's online audience.
United Kingdom closely followed with an 88-percent reach and United States came in third with 86 percent.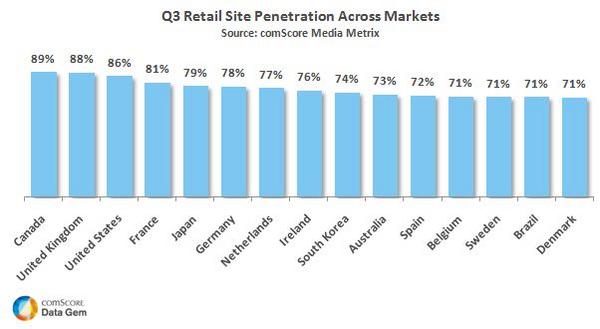 Related Products
comScore Media Metrix is the industry's preferred online audience measurement and media planning solution. Top publishers and advertising agencies rely on Media Metrix for...
Learn More