February 10, 2011
The Netherlands lead Global Markets in Twitter.com reach
The Netherlands led the global market ranking with 22.3% of the population using Twitter in December 2010.
Brazil was a close second with 21.8% reach, followed by 21.1% of Venezuelan online users visiting Twitter in December.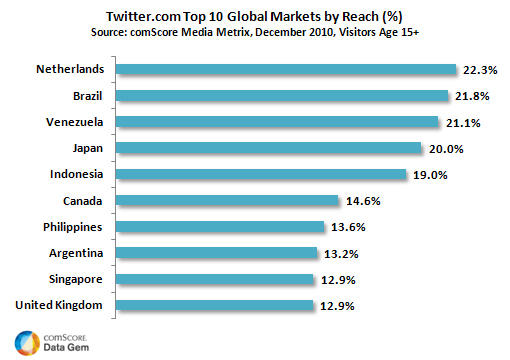 Related Products
comScore Media Metrix is the industry's preferred online audience measurement and media planning solution. Top publishers and advertising agencies rely on Media Metrix for...
Learn More