March 23, 2011
Top Facebook Markets by Percent Reach
A look at the top global markets for Facebook.com by percent reach of unique online visitors found that the Philippines ranked as the top market with nearly 93% of its online population visiting Facebook.com during February 2011.
Israel and Turkey followed both seeing more than 89% of their web populations frequenting the social networking site during the month.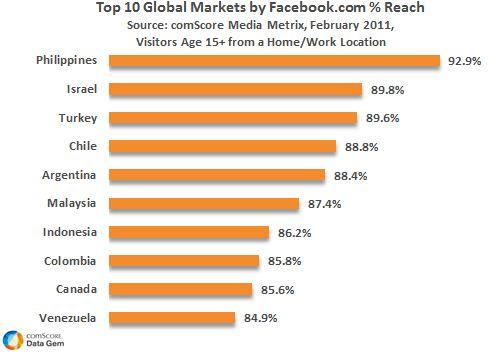 Related Products
comScore Media Metrix is the industry's preferred online audience measurement and media planning solution. Top publishers and advertising agencies rely on Media Metrix for...
Learn More