October 16 - October 19, 2017
ROI Festival 2017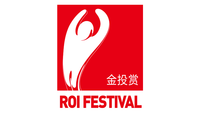 The ROI Festival aims to reward the most innovative brands and enterprises, encouraging them to maximise the return on investment of their creative marketing activities.
comScore is a Partner of the ROI Festival.
Stay connected with us on Twitter, Facebook and LinkedIn for updates on our activities at the event.
Location
: Shanghai Centre, Shanghai, China
Conference Homepage and Registration