January 5, 2011
U.S. Online Retail Sales for the Full 2010 Holiday Season
The 2010 online holiday shopping season reached $32.6 billion in the U.S., marking a 12% increase versus last year and an all-time record for the season.
For the first time since comScore began tracking e-commerce activity in 2001, Cyber Monday (Monday, Nov. 29) ranked as the heaviest online spending day of the year at $1.028 billion.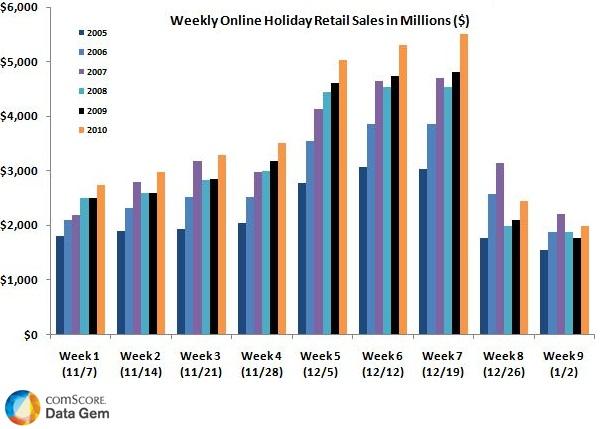 Related Products
comScore e-Commerce Measurement is the industry standard, providing the most accurate, timely and comprehensive view of consumers' online shopping and spending behaviors....
Learn More