EVALUATE AUDIENCE DELIVERY, EFFORTLESSLY
vCE in DoubleClick Brings Trusted Measurement Direct to You
Introducing the first independent audience delivery evaluation solution integrated directly into the DoubleClick platform. Media buyers and sellers can now leverage vCE metrics – such as reach, frequency and GRPs – in DoubleClick. Instant access to these digital display and video campaign insights makes it easier than ever to compare against TV. Now out of beta.
Actionable Audience Dashboard in DoubleClick Campaign Manager (DCM)
Benefits
Effortless
Single-click set up
No tagging required
Actionable
Near real-time reporting
Intuitive dashboard
Direct integration into
DoubleClick platform
Trusted
Neutral data
Independent measurement
KEY ANSWERS FOR BUYERS & SELLERS
Media Buyers
Is my campaign actually reaching my target?
What are my digital GRPs, and how can I improve delivery efficiency over time?
Can I trust the cross-media comparable metrics I am using in my marketing mix models?
How does my digital video and display ad spend perform relative to my TV ad spend?
Media Sellers
Is advertising on my site reaching its intended audience?
How can I demonstrate the value of display and video advertising relative to TV?
How can I provide the independent metrics my advertisers require?
How can I adjust campaign delivery in-flight to achieve my advertisers' desired goals?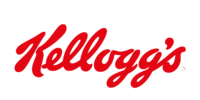 "

What's exciting about the comScore-Google integration is the ability to leverage real-time cross-media comparable metrics and rich demographics within a single platform. For us, this means a level of simplicity and actionability that we haven't experienced before, and it's something that can help move multi-channel media planning, measurement and optimization forward in a major way.

"
Jon Suarez-Davis,
Vice President, Global Digital Strategy & North American Media,
Kellogg Company