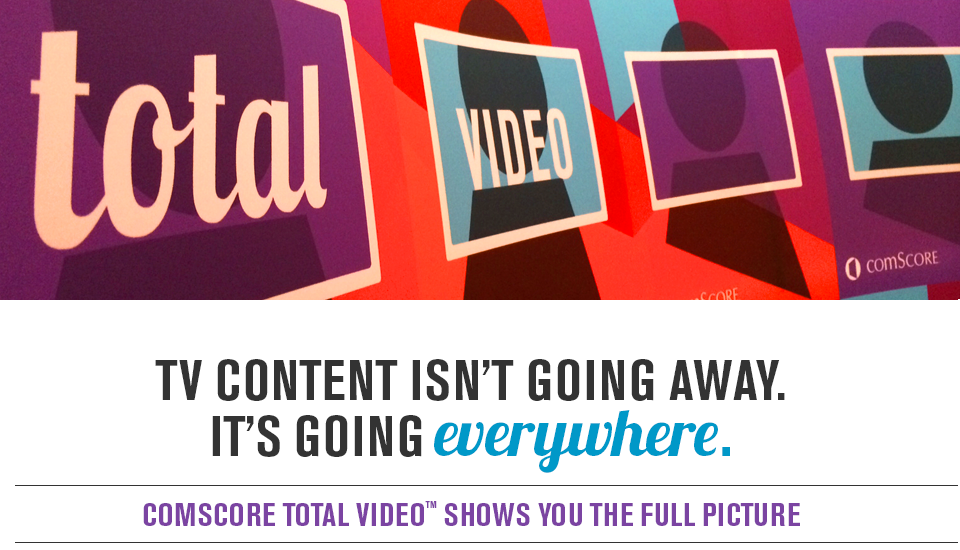 From TV to Total Video
As more and more content flows across screens, a new approach to video measurement is required to help businesses plan, measure and purchase media with a total view of this new platform-agnostic world.
comScore Total Video™ is driven by 5 core principles to bridge the gap between linear TV and digital, enable integrated video planning and ease the transition from Upfronts to Allfronts.
Proven Advancements in Cross-Platform Measurement
comScore has invested nearly five years of R&D working closely with some of the biggest broadcasters and online video pureplays to solve for the measurement challenges the industry is facing.

What's Next
New offerings will be available based on our extensive learnings and the Total Video measurement principles of SINGLE, UNIFIED, HOLISTIC, SCALABLE and FLEXIBLE.
Learn More
To learn more, please fill out the form below.
comScore, Inc. will use the information you submit below to fulfill your request and may contact you for commercial purposes. You can unsubscribe at any time. Please read our privacy policy (http://www.comscore.com/PrivacyPolicy).