comScore Activation helps digital publishers build more valuable targets to drive stronger ROI for advertisers – and higher CPMs for you.
Be amazed by what you can do.

There are countless ways we can help you activate data for better targeting. Here are a few.

Increase the scale of your sponsorship segments by retargeting interested audiences across your content.

Uncover the most relevant content across all your inventory for custom-tailored advertising.

Create granular audience targets based on user consumption to deliver advertising that resonates.
Target smarter, not harder.

Create higher-quality ad packages – without the manual work – using a variety of automated, context-driven attributes.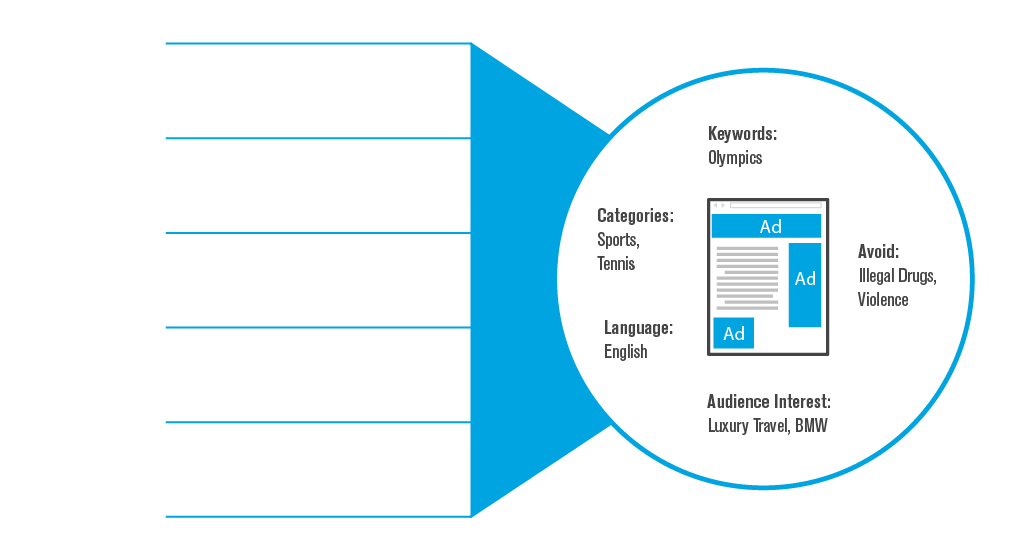 See how Activation is helping our clients.
comScore Activation enables us to have a more strategic conversation with our advertisers about their needs, giving us the granularity and flexibility we need to take control over our ad packages and maximise scale for inventory monetisation.
– Alex Gibson, Senior Manager Ad Operations and Planning, San Francisco Chronicle, Hearst
需要了解更多信息吗?
现在就联系我们,了解comScore有哪些解决方案
联系我们