- October 11, 2018
Branded Content: Propiedades Bancarias de Argentina
El contenido patrocinado cada vez comienza a tomar más relevancia para las marcas, permitiéndoles incorporar de manera orgánica contenido promocional en los canales sociales de diferentes Publishers.
En conjunto con Shareablee, les presentamos los contenidos patrocinados por las principales propiedades bancarias en Argentina que generaron los mayores volúmenes de interacción en Facebook en 2018:
1. Banco Supervielle generó contenido patrocinado con TNT Sports y logró 1277 Acciones Totales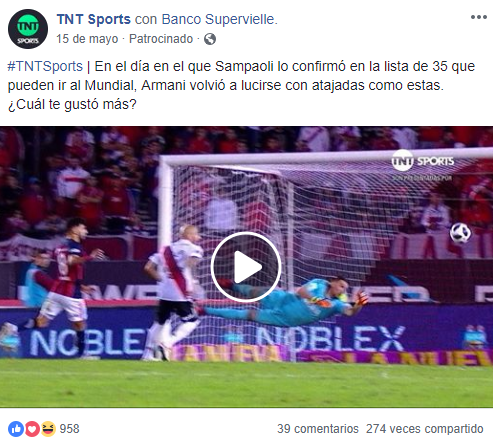 2. Santander Río generó contenido patrocinado con Diario Clarín y logró 927 Acciones Totales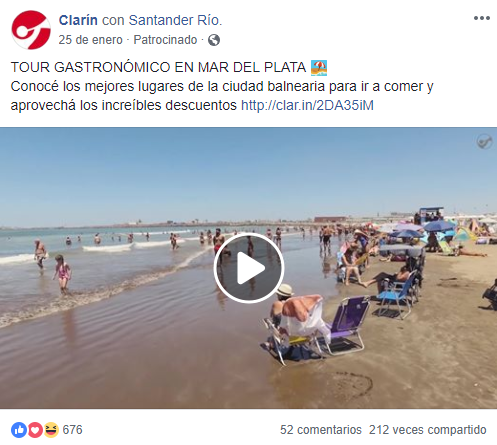 3. ICBC generó contenido patrocinado con ESPN y logró 616 Acciones Totales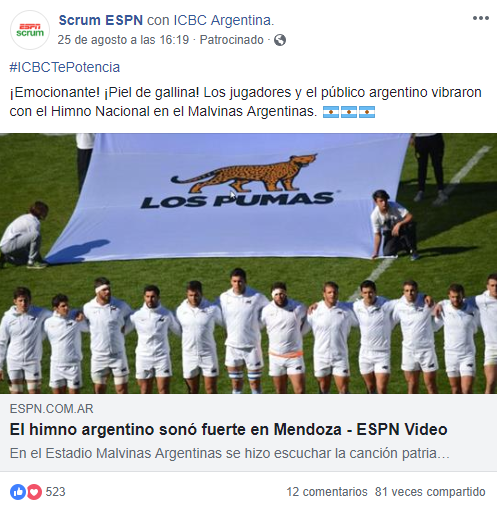 Fuente: Shareablee, Facebook, Argentina, Enero- agosto 2018
Si tiene alguna pregunta o desea profundizar sobre el reporte o Shareablee, contáctenos.
Understand audiences and their media consumption across TV, digital, and cross-platform.
Learn More