Join us as we present our upcoming webinar on the latest global mobile trends on Tuesday 3rd October at 3:00PM BST and 10:00AM ET. In this presentation, Ben Martin, Global Marketing Insights Director at comScore will explore the latest findings from the recently released Global Mobile Report and provide a cross-market comparison of today's mobile trends and behaviours.
Global Mobile Trends Webinar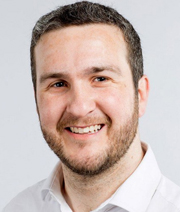 Some topics to be covered during the webinar:
Global overview of the mobile ecosystem across 14 markets
The state of global app consumption
How mobile only audiences are changing patterns of digital consumption
The implication of 'mobile first' behaviours and categories
Key categories that dominate in terms of total digital time spent
App download habits and areas of app growth within overall app consumption
Opportunities and challenges for on-going global mobile growth
Register now for The Global Mobile Trends Webinar on Tuesday 3rd October at 3:00PM BST / 10:00AM ET.
To learn more about how comScore can help you succeed in a mobile-first world, please visit www.comscore.com/mobile.
Time:
03:00 pm - 04:00 pm