-
July 24, 2020
2020 State of Gaming
Understand the behavior, sentiment, attitudes, and preferences of today's desktop, mobile, and console gaming audiences.
In 2020, we have seen remarkable shifts in esports, gaming, and livestreaming behaviors, and these trends highlight the growing need in the gaming industry to access new and current data.
The 2020 State of Gaming report includes 80 pages of insights to help advertisers and brands find ways to connect with this engaged and evolving audience. The report draws from in-depth 2020 survey data to provide insights on sentiment, attitudes, and preferences of gaming audiences. It combines these insights with context from Comscore's massive behavioral datasets to help advertisers and their agencies find opportunities within the evolving gaming landscape.
Insights included in this report
What the gaming landscape looks like across mobile, PC, and console platforms, including recent changes from the COVID-19 impact.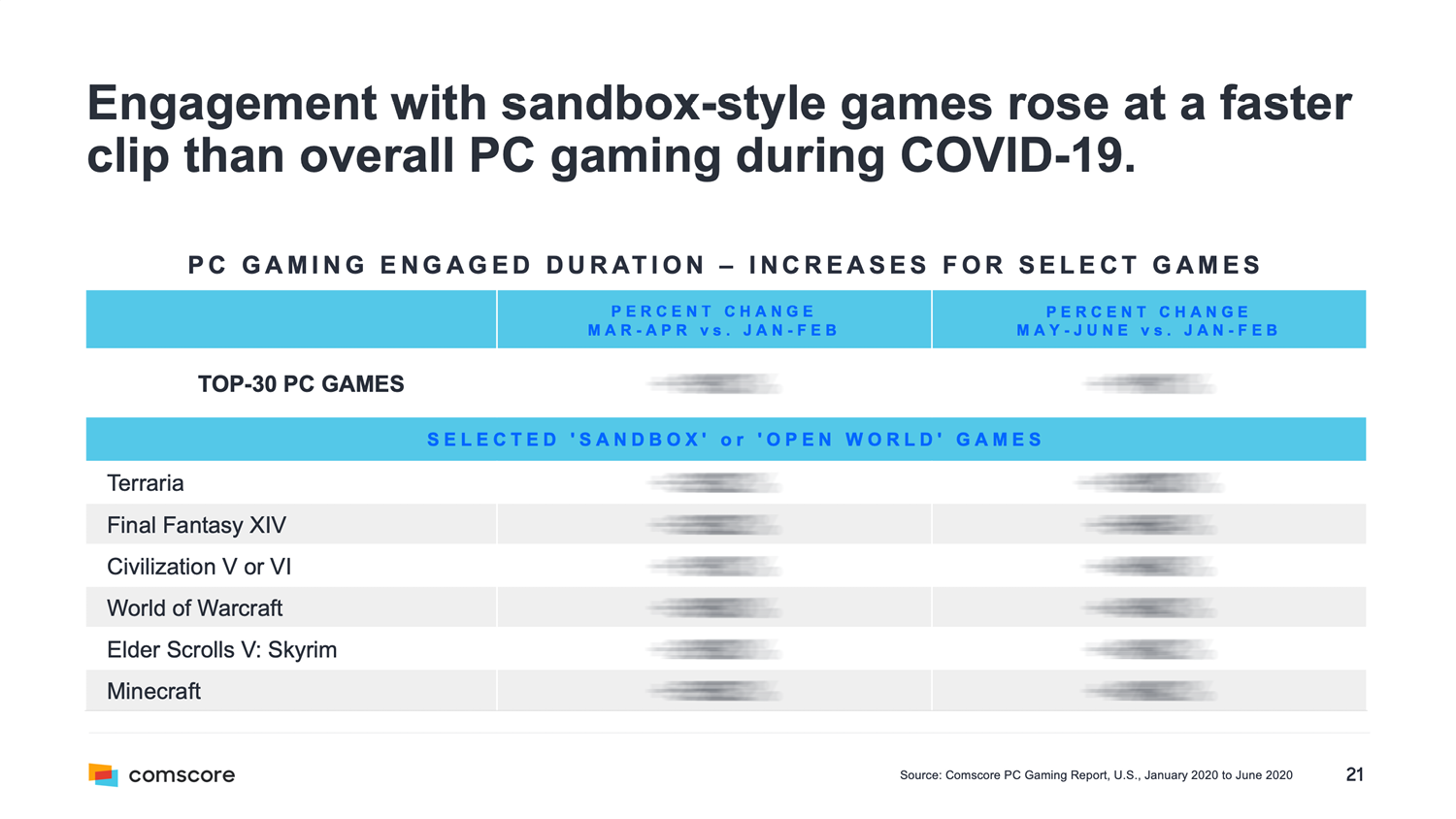 How advertisers can find opportunities to connect with gamers through in-game advertising, product placement, and sponsorships.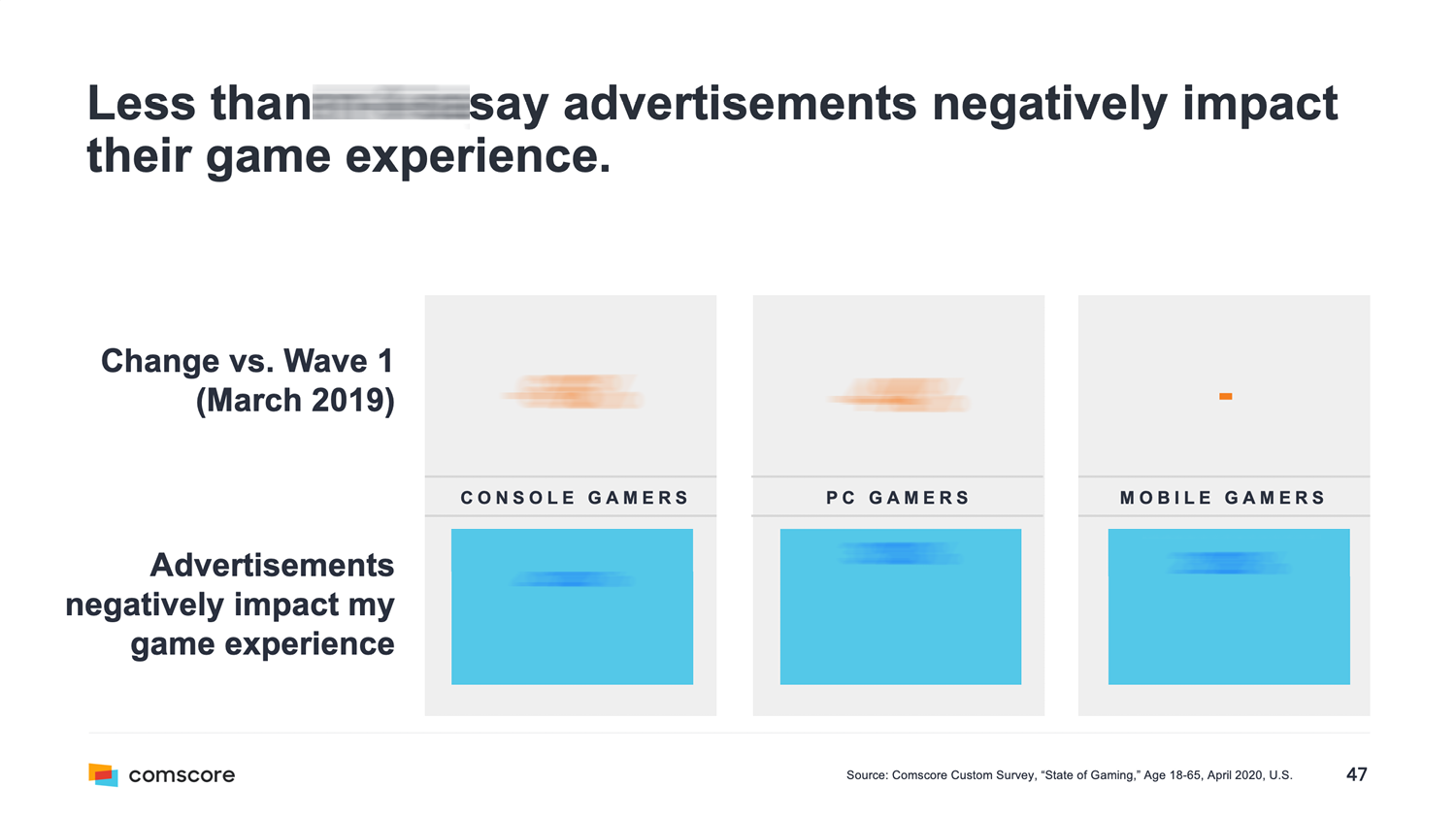 Insights into emerging categories, including esports, livestreaming, cloud gaming, and more.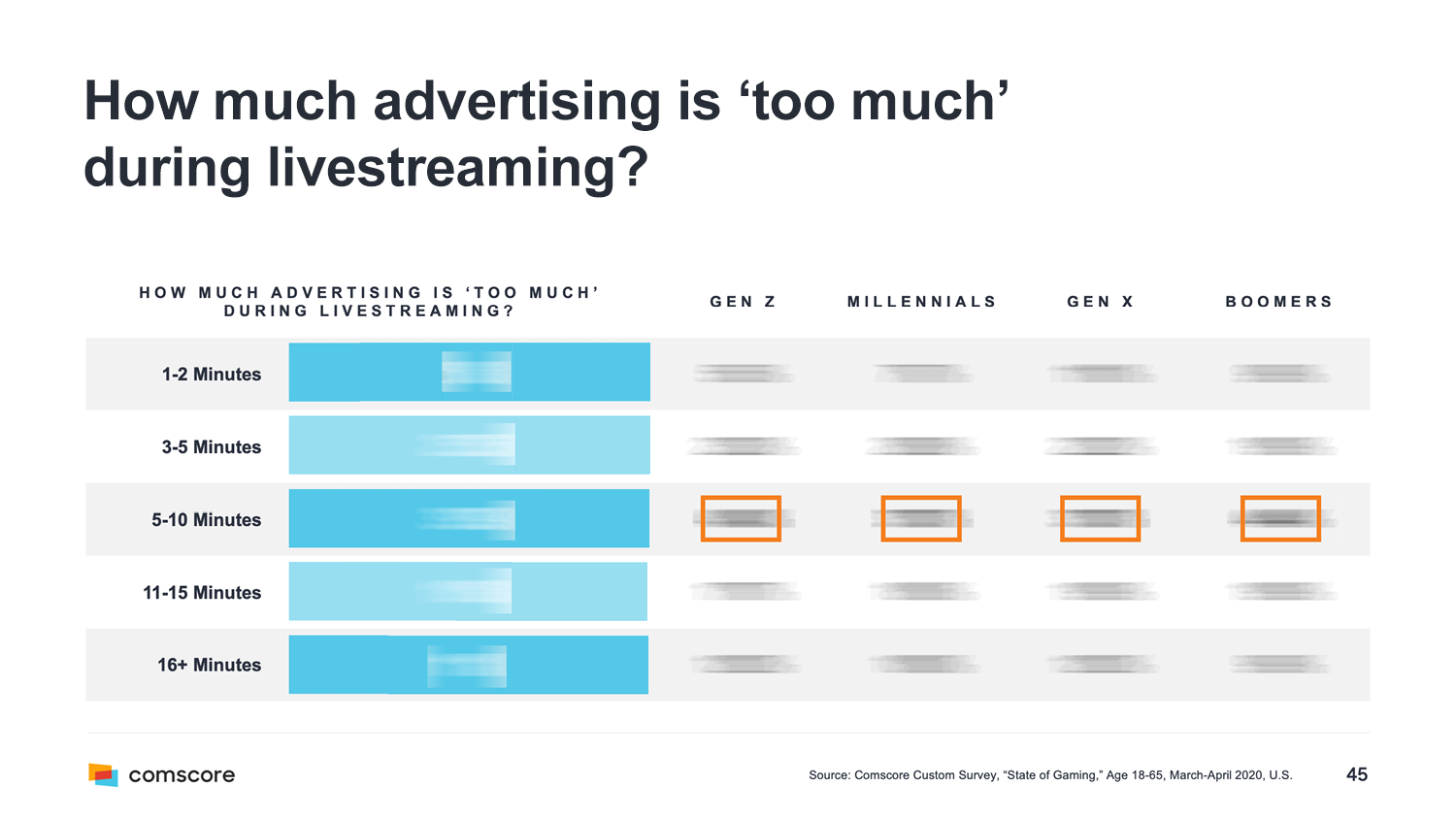 An understanding of differences between mobile, PC, and console gamers.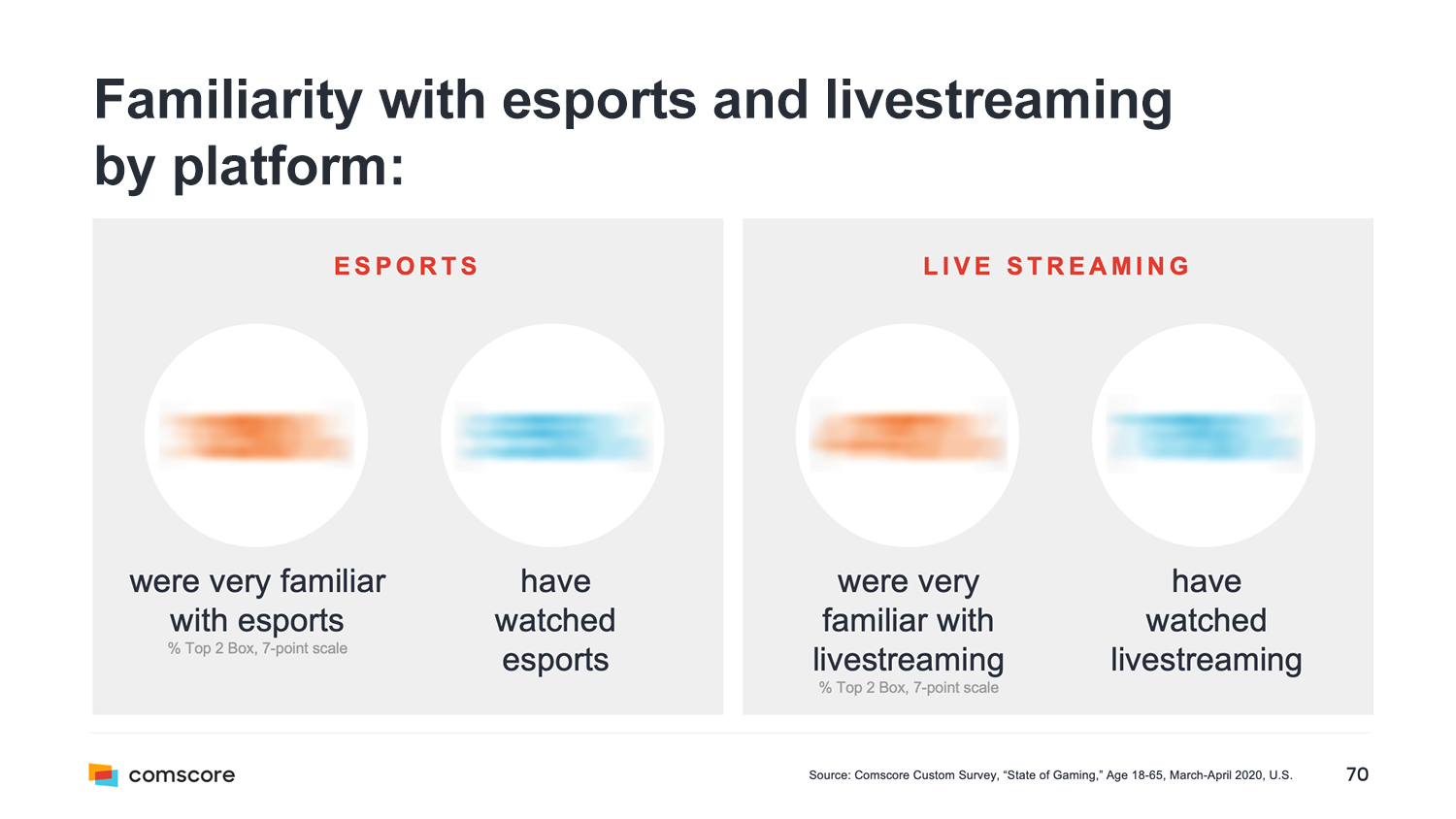 Table of Contents
1.
The Gaming Landscape in 2020
2.
Covid-19 Impact on Gaming Behaviors and Sentiment
3.
Battle Royale Gaming: 2019's Big Gaming Trend
4.
Overview: Esports and Livestreaming
6.
Deep Dive: Livestreaming
7.
Advertising and Branded Content in Gaming
Buy Comscore's 2020 State of Gaming Report.
Report Contents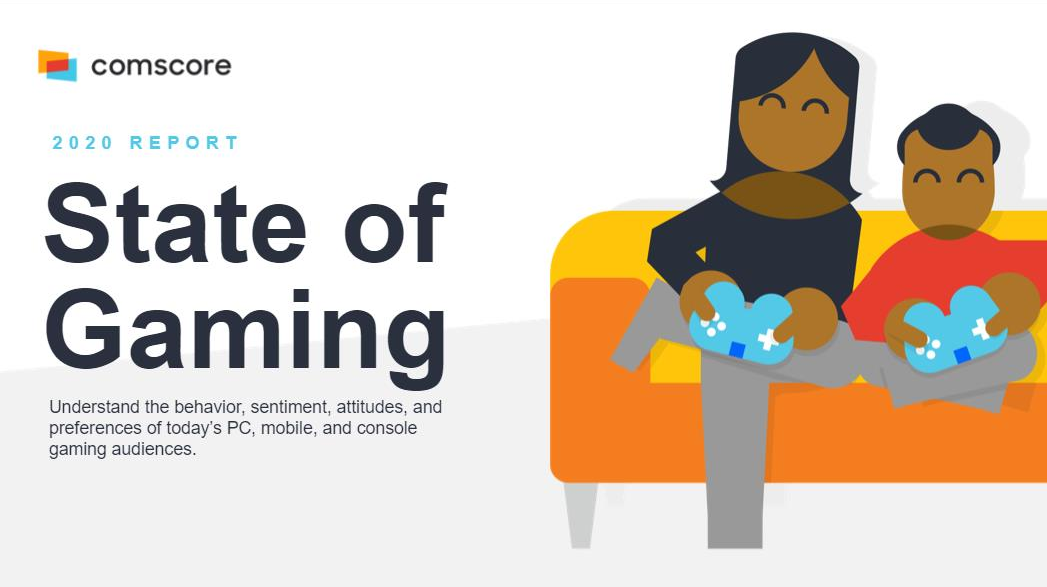 The Gaming Landscape in 2020
Covid-19 Impact on Gaming Behaviors and Sentiment
Battle Royale Gaming: 2019's Big Gaming Trend
Overview: Esports and Livestreaming