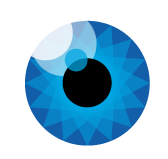 comScore Viewability
Freedom to focus on the metrics that matter
comScore is offering free viewability measurement.
Here's why.

The goal of advertising is and always has been to have an impact. While it's critically important for an ad to get seen, viewability is not a measure of effectiveness. It's a table stake. That's why comScore is offering free viewability: so you can focus on the metrics that matter.
comScore Viewability becomes available globally this summer as a free, self-service offering with baseline reporting metrics.

Sign up now to receive updates about comScore Viewability.
Free viewability allows you to focus on success metrics.

By enabling media buyers and sellers to measure viewability at no cost, you can focus on metrics that provide a greater understanding of campaign performance, such as campaign reach and frequency and in-target delivery, as well as lift in brand awareness, purchase intent, visitation and product sales.
Viewability helps the industry move forward in a dynamic, cross-platform world.

See how it makes TV and digital measurement cross-platform comparable.
Same tag. Same trusted comScore technology.

comScore Viewability* uses the same tag and technology as MRC-accredited vCE, giving you clean viewability reporting that removes both general and sophisticated IVT.
*This product is not accredited at this time.
Ready to learn more?

Sign up now to receive updates about comScore Viewability.