The power of a total view

Changes in consumer behaviour and technology make the distinction between TV and digital increasingly blurred. Advertisers, agencies, broadcasters and content owners need a total view of the consumer that matches the way people actually engage with content across all platforms – not just one particular media.
The Cross Media partnership between Comscore and Kantar Media was developed to solve this industry challenge and to deliver a complete unduplicated view of digital and TV consumption.
Benefits

Broadcasters and pay TV operators:
Understand the total number of people consuming content across TV and digital platforms
Prove the value of engaged multi-platform audiences and show where they are spending their time
Sell targeted and customised media packages, across all platforms and demographics, in line with the integrated campaigns advertisers are increasingly running
Agencies and advertisers:
Optimise media investment by finding smarter and more cost-effective ways to reach audiences
Plan traditional TV and digital campaigns in a single tool without duplicating the audience it will reach
Measure unduplicated brand exposure and frequency across all platforms for a single campaign
Publishers and digital content owners:
Competitively package and position online audiences using TV-comparable metrics
Sell unique packages to complement advertisers' TV buys with online video, mobile or display inventory
Presentations and Insights

What We Measure

Cross-media measurement starts with core TV consumption and then expands along the spectrum to cover different types of media consumption to achieve a total view of the consumer. This total view is the pinnacle of cross-media measurement and includes measurement of all TV, video and digital consumption.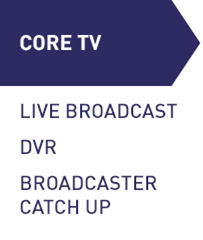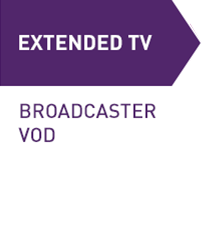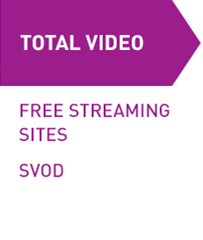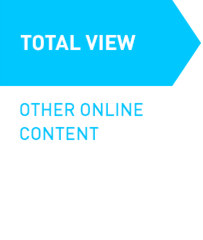 This cross-media measurement service covers:
Core TV: broadcast linear TV, TV content delivered as video-on-demand as well as any time-shifting from recorded programmes
Extended TV: TV content broadcast in simulcast or on-demand on smartphones, tablets, desktops or over-the-top (OTT) devices
Total video: all video content from online platforms whether that is broadcast video or not (such as YouTube content)
Total view: all online content whether video or text based, accessed through a browser or app, on smartphones, tablets, desktops and OTT devices
How We Measure

The cross-media measurement framework developed by Comscore and Kantar Media can combine different methods according to the demands of local market conditions and can use a variety of available data sets such as panels, tagging, census demographic profiles and TV return path data.
Through this framework, clients have access to:
Best-in-Class Assets: The Comscore and Kantar strategic alliance combines the best elements of both companies including products, technology, data assets and research panels. As a result the Comscore and Kantar Media approach to cross-media measurement is able to leverage the respective industry currencies for digital and TV audience measurement.
Flexible Market Models: Each market has different assets and funding models. To address this need, Comscore and Kantar Media have developed a flexible approach which enables markets to determine their own path, based on existing techniques.
Simpler and Faster Deployment: New integtrated techniques to tag and measure web, video and apps will reduce overhead for broadcasters, content owners and publishers by limiting duplication. It also has the potential to help traditional media planning by leveraging the data fusion techniques already developed.
Integrated reporting is still in its early days, but through the work Comscore and Kantar Media are doing in both the Netherlands and Spain this partnership is already showing what is now possible.
The Kantar Strategic Alliance

The Cross Media partnership is a part of the global Comscore and Kantar strategic alliance, which established a framework to bring together the best of breed from the two companies – including products, technology, data assets, research panels and relationships – to markets outside of the U.S. Read more about the strategic alliance.
関連コンテンツ
ビジネスの成長に必要な知識を手に入れ、施策に備えましょう。