Build a career of unlimited possibilities
Come experience the excitement and challenge of shaping the future of media.
Do you want to inspire and lead others, bring innovative ideas to life and build a career of unlimited possibilities? We're looking for people like you! 
If you're motivated by big challenges and interested in helping some of the largest and most important media properties and brands navigate the future of media, we'd love to hear from you.
What makes working at Comscore unique

There are plenty of reasons our employees are excited to work at Comscore – here are just a few
Big Data, Big Insights
With a data environment that surpasses 2+ trillion data records per month, the opportunity to deliver product and research solutions for our customers are endless.
Diversity and Inclusion
Comscore is an Equal Opportunity / Affirmative Action employer committed to diversity in the workplace. We celebrate diversity and are committed to creating an inclusive environment for all employees.
Employee Resource Group
We want our employees to feel a sense of belonging and personal connection at work. All are welcome to join a variety of ERGs that create space to connect, engage, and celebrate with one another.
Get Together
We enjoy spending time together; whether it's an office party, our annual Hackathon, networking event or volunteer opportunity.
Bright Ideas
Our team members actively participate in Research and Development of cutting edge technologies.
Own It
As our industry constantly changes, nothing is set in stone. There are plenty of opportunities to step up, and we'd love to hear your ideas.
Be In The Mix
You have ready access to employees at all levels to swap ideas and learn from industry experts.
Think Global, Work Local
Our teams are based across multiple countries, but we work and collaborate as if we are sitting next to each other.
Trusted Partner
We provide the data and advanced insights that our Fortune 500 clients use to make key, critical business decisions.
Navigate Your Success
Our award-winning learning solutions provide rich and engaging development opportunities so you can increase your skills and expand your knowledge in areas you find most enticing.
Guided by Principles
We strive to promote transparency by creating, publishing, and adhering to privacy policies across our products, services, and practices. We take pride in the proactive approach we've taken to further these practices, while delivering important and innovative solutions in an ever-evolving media landscape.
世界で活躍するコムスコリアン
Aliciaがコムスコアに入社してよかったと思うことの一つは、社内グループのProfessional Women in Business Groupの活動をサポートしてくれることです。このグループは、地域の女性団体との交流会の企画や、メンタープログラム、地域社会でのボランティア活動、非営利のチャリティイベントへの参加などを通じて、業界内の女性たちを支援しています。女性の地位向上だけでなく、将来の優れたリーダーの育成にも携われる素晴らしい機会だとAliciaは考えています。
Aliciaはコムスコアの企業理念、特に誠実性とアカウンタビリティという理念に非常に共感しています。この二つの理念のおかげで、自分に何が期待されているか、他の人に対して自分が何を期待できるかを正しく理解できるといいます。これらの基準を守れる人材しか採用されないため、同僚たちも皆、成功を目指して自分と同じように努力していると確信できるのです。
Alicia
シニアプログラムマネージャー
Georgeは社内のハッカソン大会が近づくといつもワクワクします。頭の中に絶えず湧いてくる革新的なアイディアをすべて試してみるチャンスだからです。このときばかりは仕事を脇に置いて、友人たちと一緒に格好いいプログラムを作る作業を楽しんでいます。会社が特に面白いアイディアを選んで、新製品に取り入れてくれるのも、とてもいいことだと思っています。
コムスコアに入社して以来、Georgeは同僚たちの偽りのない親切さを感じてきました。病気で休んだ日は必ず同僚が様子をうかがってくれ、大丈夫か、何か必要なものはないかと尋ねてくれます。そういうちょっとした親切にとても励まされ、心から心配してくれる仲間とまた一緒に働こうと前向きな気持ちになれるといいます。
George
主任ソフトウェアエンジニア
James is excited each day as he works cross-functionally with a whole slew of in-house teams and clients. His days can start with a morning sales call to India, followed by a troubleshooting session with engineers, and end with a client feedback conversation with a West Coast user. James finds the variety of challenges invigorating.
Originally studying to be an electrical engineer at Stanford, James was in the midst of his sophomore year internship when he realized lab life wasn't for him. Doubling his major with business, James earned an MBA from Georgetown University, where his professor, the President of the Huffington Post, assigned a revenue analysis project, using Comscore - which earned James a glowing recommendation.
James
Senior Director, Product Management
Running the Data Services team means Toby spends much of his time interacting with colleagues and clients across the globe, in addition to helping his team members break through roadblocks. Using Comscore's data to compile reports, Toby then helps clients – from small startups to major brands – turn data insights into roadmaps to create real, tangible value.
As a business graduate from University of Sheffield, Toby began his career in the PR world, originally joining Comscore in a mixed role, handling both PR and data. Enticed by the secrets of the spreadsheet, Toby quickly found himself favoring data over PR, and has enjoyed delving deeper into data for over 10 years with Comscore. Where he now leads a team of analysts based in multiple European locations.
Toby
Director Data Services
Benefit Highlights
Recognized Benefits Program that includes comprehensive medical plan options , dental , vision , voluntary plans and a 401(k) retirement plan that includes a Roth option.
Paid Flexible Time Off - At Comscore, we work hard and we're the best at what we do. Our work is rewarding, but it can also be challenging and complex. We have a time-off plan that is simple and makes it easier to balance life both at work and at home. All US based Full time regular employees are eligible to participate in Comscore's Flexible Time Off (FTO) plan.
Paid Holiday - All full-time employees are eligible for 12 standard paid holidays. Comscore also winds-down operations between Christmas Day and New Year's Day.
Life Milestones - Comscore provides generous leave benefits for new parents. We offer 6 weeks of paid Parental Leave, and 12-14 weeks paid Maternity Leave.
Comscore is partnered with Gympass and our wellness initiatives include team-based challenges that focus on fitness and healthy nutritional habits. Participants are eligible for various raffle prizes!
Comscore is invested in your overall well-being and that includes your financial health. Our Financial Wellness Program from Morgan Stanley at Work includes: Financial Education, Financial Advice, Financial Solutions. This program is designed to help you set goals.
We have fun annual and monthly virtual wellness events and are supported by Teledoc and Health Advocate for 24/7 access to benefit information!
Comscore has a culture that rewards employees for their hard work. When you work hard, you need time to recharge and refresh. Early release on Fridays are subject to manager approval.
Our comprehensive medical, dental and vision benefits options are available for employees who work at least 30 hours per week. Benefits are effective on the first day of the month following date of hire.
We offer a Commuter Benefits Program that provides a pretax savings for transit and parking expenses.
Though our roles and skills are varied, we're united by our commitment to our underlying values: Customer Focus, Collaboration, Curiosity, Simplicity, Accountability, Inclusivity, and Integrity.
The work we do is vitally important for companies and brands around the world. You learn something new every day here at Comscore - whether it's from cross-pollination with other teams, a casual kitchen conversation, or from formal and personalized training. Surround yourself with exceptionally talented individuals.
Comscore Values Veterans

We recognize the commitment and dedication it takes to serve your country and value the leadership skills and sense of purpose the military has instilled in you. Whether you are currently transitioning out or have been out for a while, we've got something for you.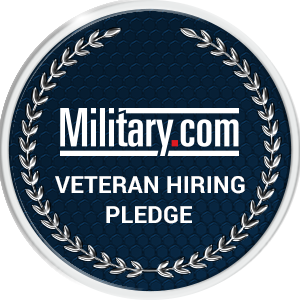 Selecting an employer is an important step that will have a significant impact on your life and career. What often attracts students and recent grads to Comscore is our unique mix of start-up culture and established leadership.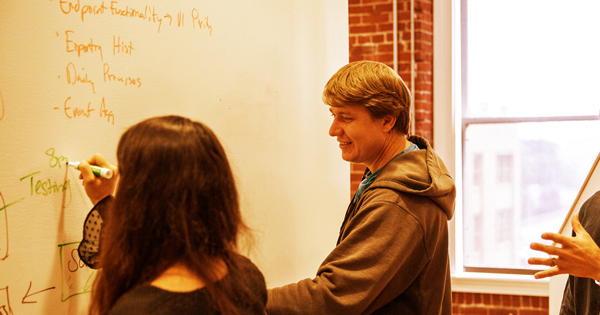 New thinking every day
Comscore fosters creative thinking, you don't have to follow the norm to be successful – we encourage you to think outside the box.
Young Professionals Group
Comscore's Young Professionals Group is an organized community of young professionals that provides opportunities for professional development through learning and social events.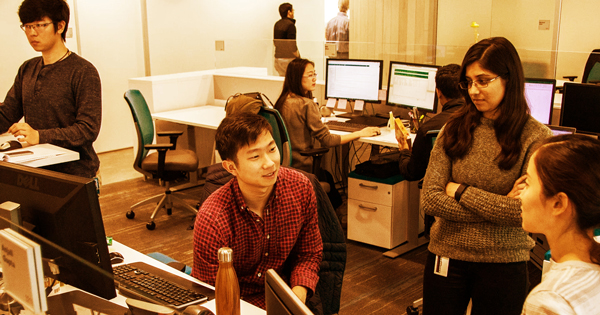 The real world in action
The work you've done in the classroom will prepare you well to kick-off your career at Comscore, but there is so much more to learn here. You will gain exposure to cutting edge technologies, unmatched data volumes, methodologies, and highprofile client partnerships.