November 24, 2010
Cyber Monday E-Commerce Sales 2005 - 2009
Each year, Cyber Monday ranks as one of the heaviest shopping days of the holiday season. In 2009, it was the 2nd heaviest spending day of the season, second only to Green Tuesday (Dec. 15) at $913 million.
comScore forecasts that U.S. e-commerce on Cyber Monday in 2010 will surpass $900 million dollars for the first time.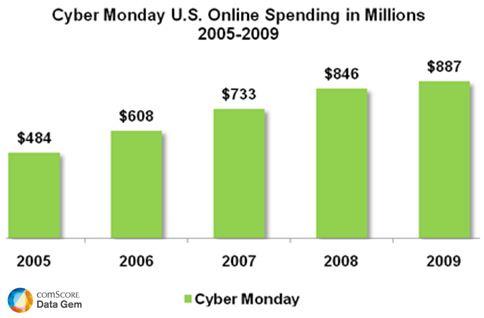 Related Products
comScore e-Commerce Measurement is the industry standard, providing the most accurate, timely and comprehensive view of consumers' online shopping and spending behaviors....
Learn More