February 15, 2011
Top UK Mobile Sites by Total Minutes Spent
The Sillicon Alley Insider featured this comScore mobile data in yesterday's Chart of the Day. In the UK, Facebook was the clear leader in a ranking of top sites by time spent.
In December 2010 the 7.5 million unique mobile visitors spent a total of 2.5 billion minutes on Facebook.com, averaging 5.6 hours per visitor during the month.
The comScore 2010 Mobile Year in Review is now available for download.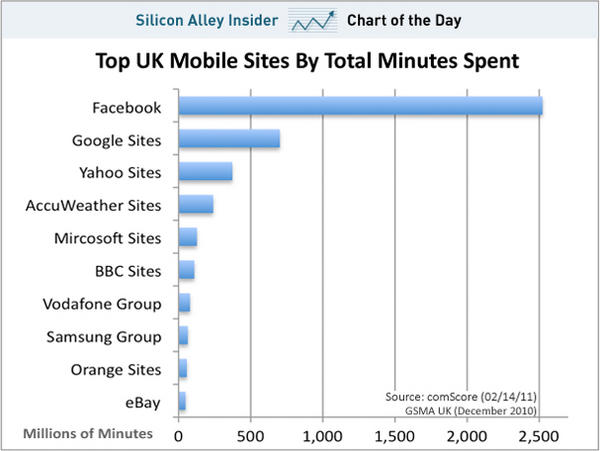 Related Products
comScore Mobile Metrix® captures total mobile audience behavior on browsers and apps across smartphones and tablets. With Mobile Metrix, publishers can demonstrate the value...
Learn More