June 9, 2011
Young European Women Spent Most Time on Social Networks
A demographic analysis of time spent on social networking sites in five leading European markets (France, Germany, Italy, Spain and United Kingdom) revealed that females spent significantly more time on social networks than males across all age groups, during April 2011.
Females aged between 15-24 years were the most engaged audience as they spent 8.4 hours on social networking sites, followed by 45-54 years old women with 5.5 hours which is double the time spent than men in the same age group during the month.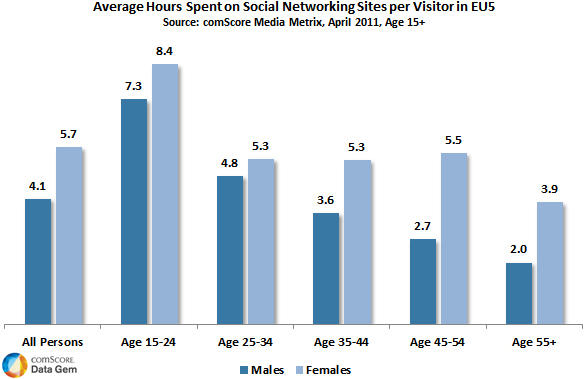 Related Products
comScore Media Metrix is the industry's preferred online audience measurement and media planning solution. Top publishers and advertising agencies rely on Media Metrix for...
Learn More