Comscore Values Veterans
We value the leadership, training, character and discipline that veterans bring to the workforce.
Comscore envisions a world where veterans and military spouses are given ample opportunities and resources to succeed in the civilian workforce. This is why we've partnered with Military.com in pledging our commitment to actively hire veterans of the U.S. Armed Forces. Whether you served 4 years or 34 years, we recognize the transferrable value that your skills and experience can add to our organization. Discover career opportunities with Comscore here.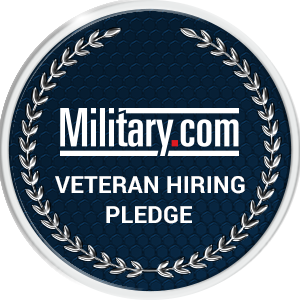 Hear from our Veterans & Military Spouses
Former service members & military spouses find support and opportunities to thrive here at Comscore.
"As a 22-year retired Air Force veteran, I was happy for the opportunity to prove myself in the civilian sector here at Comscore. I currently fill a management position overseeing a small team responsible for a broad range of client services across our linear television and video on demand products. The feedback I have received in my first year with the company has highlighted the need for talented, motivated and confident employees across the spectrum of professions supported here. Comscore is a welcoming and energizing place that will benefit greatly from the addition of more veteran employees."
"Although my service in the U.S. Army was only four years, almost half of which was training (Basic Training, Officer Candidate School, Officer Basic Course and Jump School), I came away appreciating the strong bond that develops between members of a team facing a shared challenge. Some of my closest friendships were formed during my short time in the military, and I am proud to say that same dynamic is present at Comscore. Our workforce is full of motivated, intelligent and disciplined individuals rallying around a common mission ("success"), which is an environment our Veterans are comfortable operating in. If you're a Veteran looking for your next adventure, join us and begin to build your next group of "best friends"."
"Having come to Comscore direct from a DoD position, and active duty USMC for 5 years prior to that, I was met with an enthusiastic and accepting culture during that transitional period. There is a tremendous amount of potential for career growth here for vets as our success relies heavily on can-do attitudes and hard-learned skillsets."
"As a military spouse of an active duty service member, Comscore has continuously supported my family and I not only while my spouse was deployed, but also while he is serving here at home. The support, flexibility and dedication to employee care and wellbeing shown to me throughout my employment here has been of the highest quality and understanding, making me proud and thankful to work for Comscore."