- August 21, 2015
Challenges and Opportunities of Measurements in Mobile
As the umbrella of the 'digital' ecosystem continues to spread to new platforms and media types, measurement must also adapt to meet the expanding needs of the marketplace. More money is shifting into mobile, so the need to accurately and independently evaluate both media and advertising is fundamental in maintaining trust and growth – just like other media. Measurement needs to be done at a person-level, including demographic targets, and factoring in aspects such as non-human traffic (including fraud), viewability and brand safety.
Mobile has added further complexity to all of these measures, with many people now accounting for two or more devices. The term 'mobile' now encompasses smartphones through to tablets, with phablets sitting somewhere in between, and consumption via browsers and apps. This serves to highlight the added fragmentation that our customers, and therefore we at Comscore, must handle when evaluating this burgeoning sector.
When measuring any market or platform, a provider must seek to meet three key criteria, creating products that:
Are holistic and objective in measurement
Deliver outputs and metrics that fit the needs of the entire ecosystem
Have relevant scope but can be delivered at a viable cost for the market.
In a digital world, it is also necessary for measurement solutions to mirror, or at least be comparable to, their counterparts across different geographies, particularly in a heterogeneous set of markets such as in the Asia Pacific region, and to different media.
Successfully addressing all of these requirements to evaluate both audiences and advertising requires a number of assets, namely:
An enumeration source, to accurately size and define the total market
Content tags for mobile web as well as app measurement via software development kit (SDK) implementation for a complete view of how an entity is consumed
Ad tags for a complete view of how advertising is consumed
Metered user panel(s) to provide demographic and passively-observed behavioural data
Census user profiles to add granularity and accuracy to demographic data.
Even more fundamentally, though, the necessary experience, systems and methodologies are needed to accurately combine these resources, and deliver end-products that are fit for purpose.
Building all of these assets requires substantial input and investment from the measurement provider but also from the media industry itself. In moving from a PC-only world to today's multi-platform one, Comscore has observed five phases of delivery:
PHASE 1: PC-only Measurement
Combining content and ad tags with panel observations allows detailed insights into audiences and advertising, including demographics. Importantly, the census-level data can also be 'validated' in terms of non-human traffic, and in the case of advertising, for demographic target effectiveness, brand safety and viewability.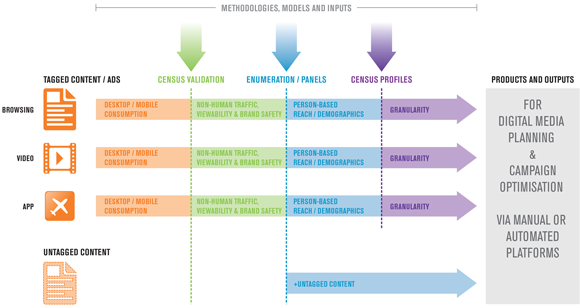 Fig. 1: Dimensions and Processes of Digital Media Analytics
PHASE 2: Adding Mobile Measurement Via Census Tags
Census data from cookies, apps and devices derived via existing analytics tagging, as well as from encouraging publishers to implement measurement tags onto web and app entities, can be modelled to create unique users metrics, using methodologies validated against mobile panel data in other regions. This allows a first opportunity for a market to derive cost-effective person-level measurement of mobile media and audiences for entities that are tagged.
PHASE 3: Enumeration and De-duplicated Multi-Platform Users (Mobile Still Via Census Tags)
Once measurement of mobile entities is available, this input can be combined with the comprehensive PC assets in a region and de-duplicated using models informed by enumeration sources and a 'dynamic panel' of multi-platform users identified in the census-tag data. The resulting 'total digital populations' help all sides of the ecosystem to evaluate media and audiences at a de-duplicated person level.
PHASE 4: Panels and Demographics
Whilst PC panels have already been established in Phase 1, the addition of panels on smartphone and tablet allows measurement of untagged entities, as well as crucially facilitating demographic measurement on all devices. This phase represents one of the higher barriers to entry, with the cost of recruiting and maintaining panels exacerbated by the need to do so on a representative range of platforms and operating systems.
PHASE 5: Granularity
The modular construction of the preceding datasets means that they can be easily added to, for example, enriching the coverage of demographics by incorporating census-level profile data from partners. It also facilitates fusion with other data sources, for example, with additional platforms such as TV.
Whilst Phases 4 and 5 are currently restricted to the typically 'advanced' markets with large digital advertising revenues, the gap certainly appears to be closing. In Asia Pacific, we are already seeing progress, and there is clearly a wealth of opportunity in the mobile space. From the page impressions that Comscore already observes via our census-tag network, Asia Pacific features some of the most mobile-focused markets globally. In India, one third of the page impressions we capture are on smartphone or tablet, and in other markets, that figure is higher still – an incredible 39% in Korea, for example. Although using a more limited dataset, these figures are impressive in comparison with the panel- and tag-observed figures in the U.S., where mobile platforms account for slightly under a quarter of page views.
As users, and therefore content and advertising, continue to expand to mobile devices, Comscore has made a concerted effort to implement our Phase 2 solution for audience measurement in multiple markets globally, including China, Hong Kong, India, Malaysia, Singapore and Taiwan, and Phase 3 in Australia, with more Asia Pacific markets scheduled for 2015.
Already in these markets, we are seeing data and usage that allow content owners, advertisers and their agencies to make informed progress on mobile and multi-platform strategy, development and advertising. Understanding the relationships between smartphone and tablet audiences on both browsing and app entities helps these players to better evaluate or monetise mobile inventory, or make decisions regarding editorial or features. Insights such as on iOS and Android audiences are also critical to the mobile space. Census-informed mobile measurement is a huge first step in filling a measurement vacuum and we continue to work on progressing markets in this region into the ensuing phases.
These new datasets are already proving invaluable in our customers' workflows, and are perhaps even more relevant as media buying and selling advance into programmatic and automated platforms. Quickly understanding true value based on the ability to deliver (multi-platform) audiences, as well as advertising-specific measures such as non-human traffic, viewability and brand safety, allows the ecosystem to flourish with confidence from all sides. We at Comscore are committed to providing trusted independent data where our customers need it and excited to see how they continue to put it into action.
Joe Nguyen is Senior Vice President, Asia Pacific at Comscore, Inc. He has more than 20 years of experience in Asia Pacific and is a veteran of the online analytics industry. Joe is the co-founder of iamWednesday Singapore and is on the Mobile Marketing Association Asia Pacific Board of Directors. He has also held a seat on the ad:tech Singapore Advisory Board and the Interactive Advertising Bureau. Joe was previously with Omniture and Millennium & Copthorne Hotels. Joe holds a BSE degree in Mechanical Engineering from Princeton University. He was born in Vietnam and emigrated to the U.S. after spending a year in a Malaysian refugee camp.