- September 29, 2015
Over a quarter of UK smartphone users use their phones while watching TV
36.1% of UK Smartphone owners used their phone while watching TV.
The disparity between users conducting tasks related to the program and unrelated present new considerations for brands wishing to align with, or disrupt TV advertising. Nearly 1 in 10 have researched products, offering opportunities to instantly move consumers along the purchase funnel.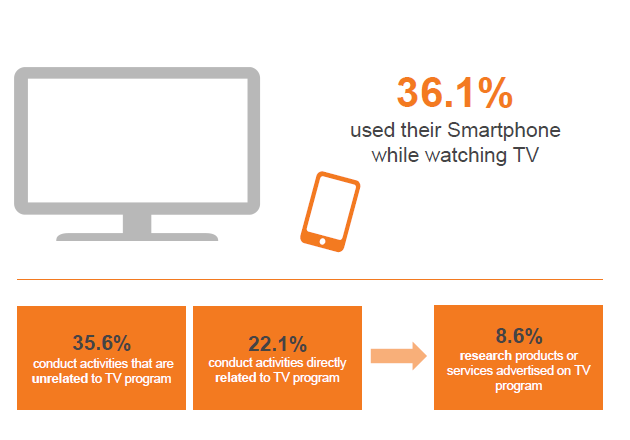 Source: Comscore MobiLens, UK, 3 month avg ending April 2015
For more insights into the UK digital trends, please download the 2015 UK Digital Future in Focus report.