- February 9, 2021
Comscore Snapshots: online retail in EU5 Region
This week's snapshot focuses on trends in the online Retail category in the EU5 region, which includes France, Germany, Italy, Spain, and the UK.
Top line observations:
The final quarter of the year is arguably the most important for the Retail category, and this is reflected in the data for 2020: in our latest ranking of the top 20 media categories most visited, Retail holds the fifth position. In the month of November 2020, over 200 million unique visitors – or 85% of the EU5 region's digital population visited a retail website or mobile app. While pure digital players such as Amazon, eBay, Alibaba, and Wish tended to dominate the charts, brick-and-mortar retailer are also carving out for themselves a significant market share. Examples of such retailers are Sainsbury's and DSG retail, Otto Gruppe, IKEA, and Carrefour Group.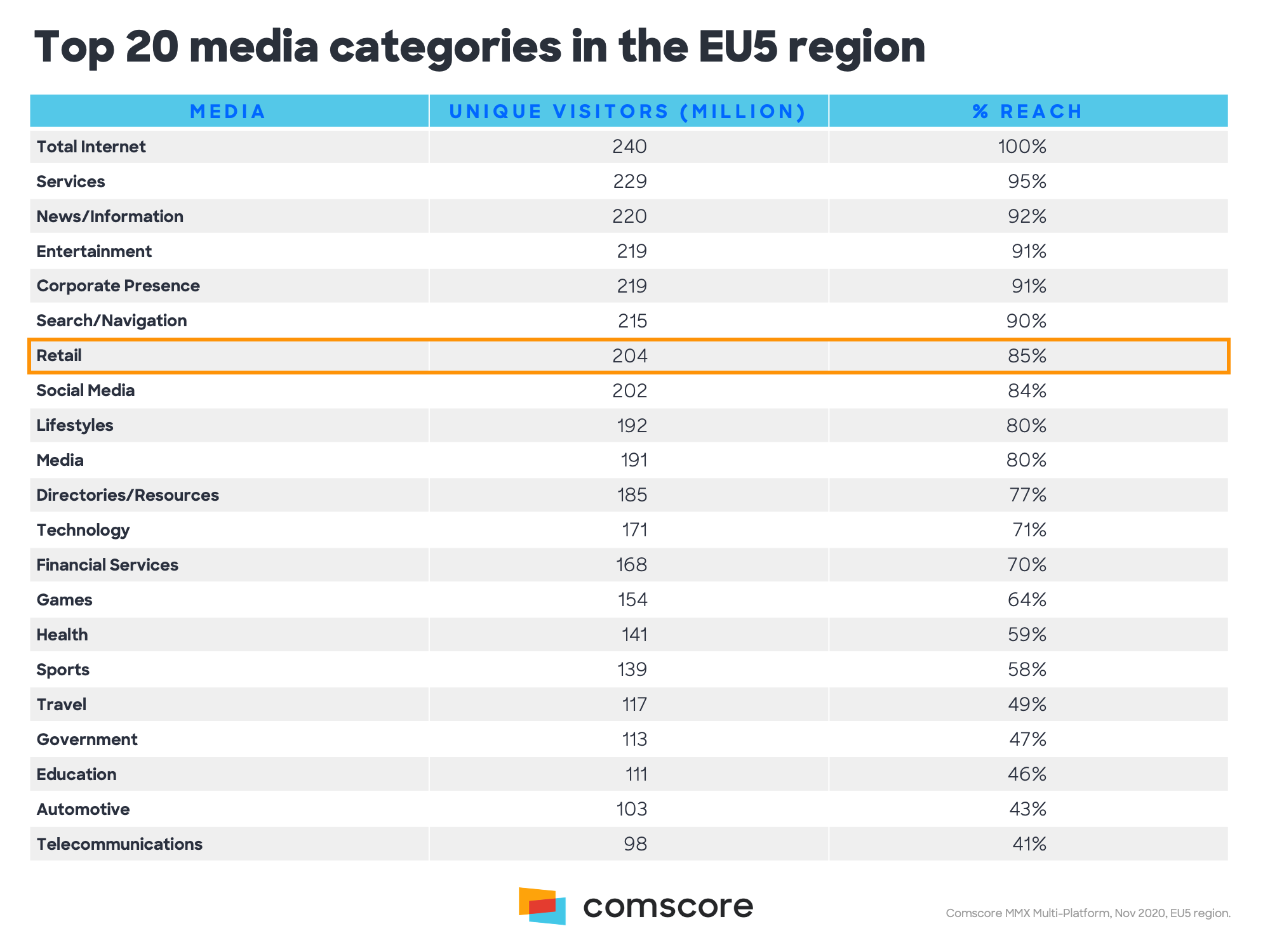 A breakdown of Retail by product categories shows that Consumer Electronics and Apparel attracted the most visitors as of November 2020. Home furnishings also ranked highly, which is consistent with our previous analysis that shows that consumers are utilising time and saved cash during lockdowns to re-arrange their homes.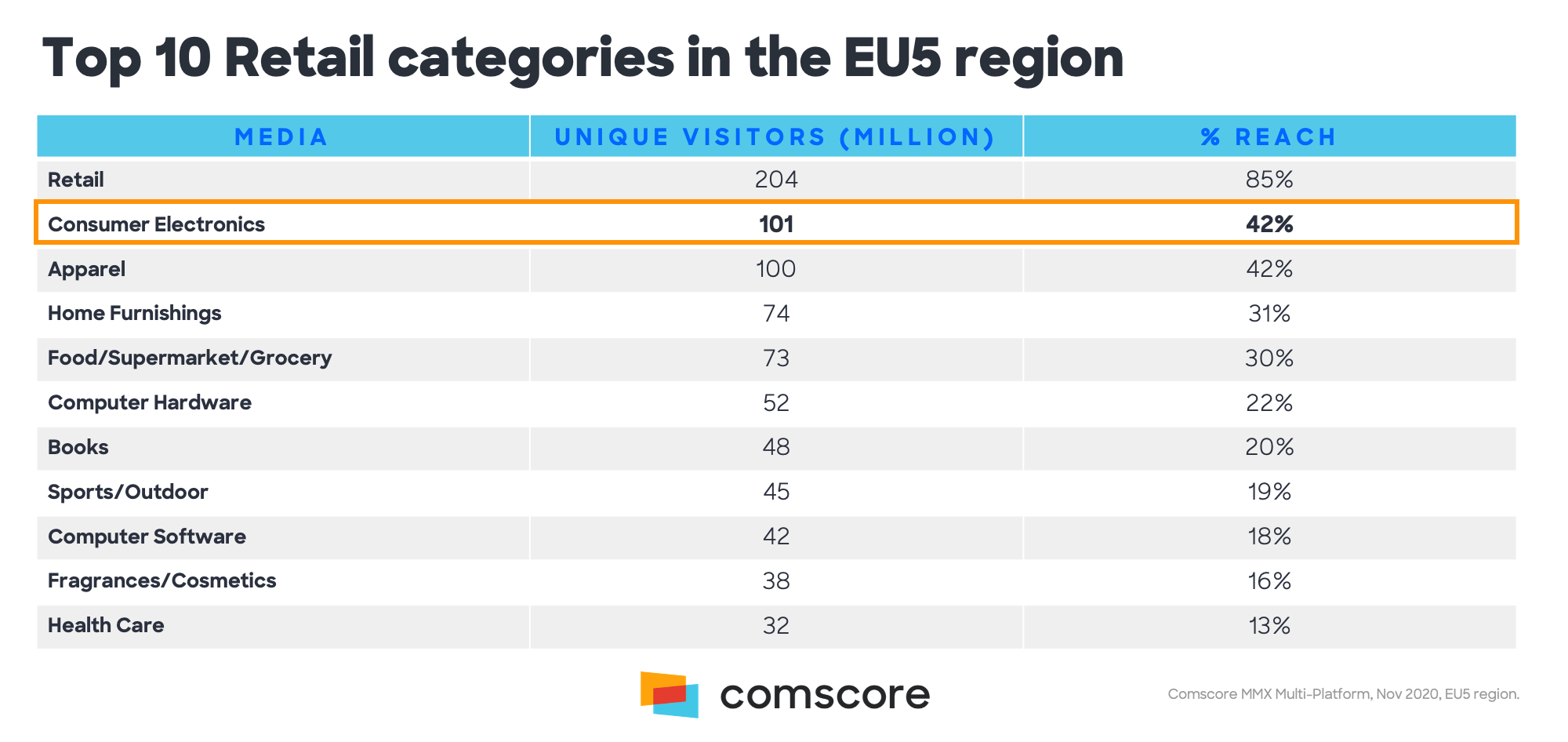 For the Consumer Electronics industry, the final quarter of the year is the most important. As the table below shows, online behaviours measured in the UK in 2020 largely reflect this: the number of individuals who have seen at least 5 pages of content related to consumer electronics and its various constituents (Home Entertainment, Smartphones, Tablets and E-readers, and Wearables) tends to balloon in September and October of each year.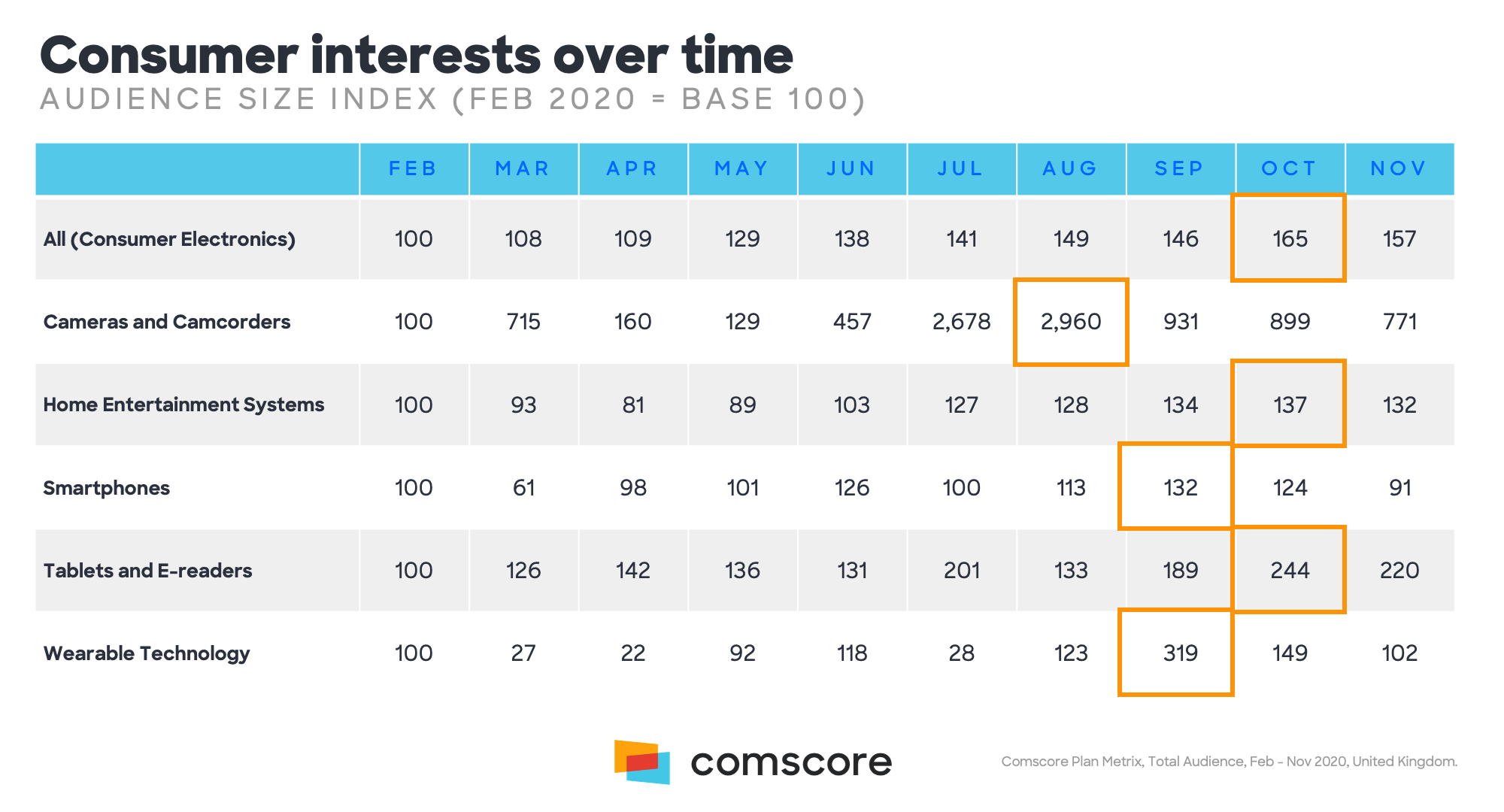 Comscore Media Metrix® Multi-Platform provides an unduplicated view of total audience behavior across desktops, smartphones and tablets.