- July 13, 2020
Consumer Engagement with Travel Sites Dips with Resurgence of COVID-19 Cases
Last month we introduced a consumer engagement metric, minutes per unique visitor, as a potential leading indicator of travel site visitation. What we witnessed was that as engagement grew in May 2020, visitation to travel sites also increased a week or two later. This lift in visitation was subsequently followed by an increase in travel site bookings.
After a catastrophic month of April 2020 for travel brands, we started to see signs of improvement in travel site visits and bookings. Thus far in 2020, May improved vs. April, and June also improved vs. May.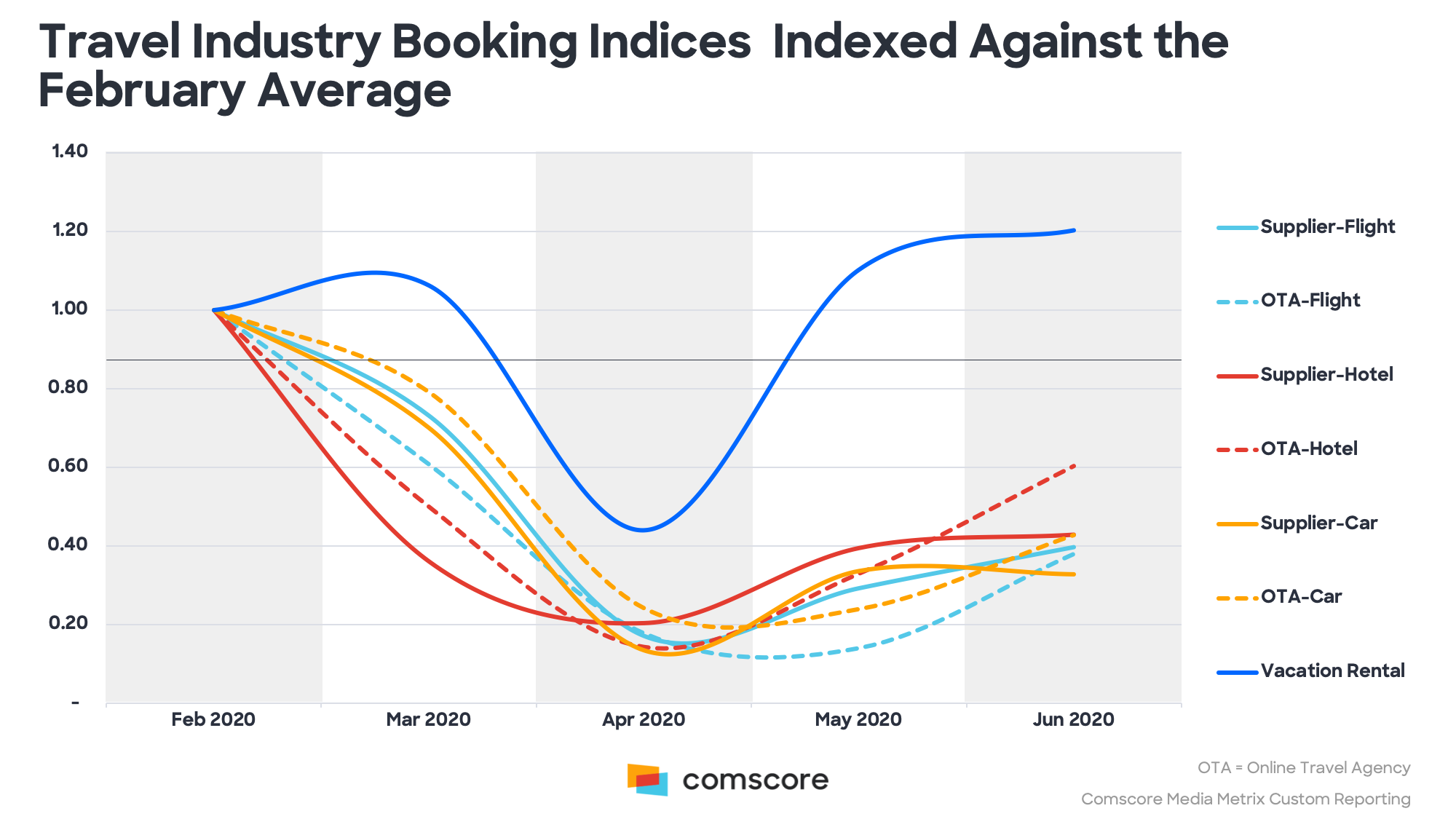 However, as news began to intensify in June 2020 about rising COVID-19 cases following state reopenings, we began seeing erosion in our travel site engagement metric. Coronavirus news has only gotten worse over the past couple weeks, and the time consumers are spending on travel sites (engagement) has continued to decline into July of this year.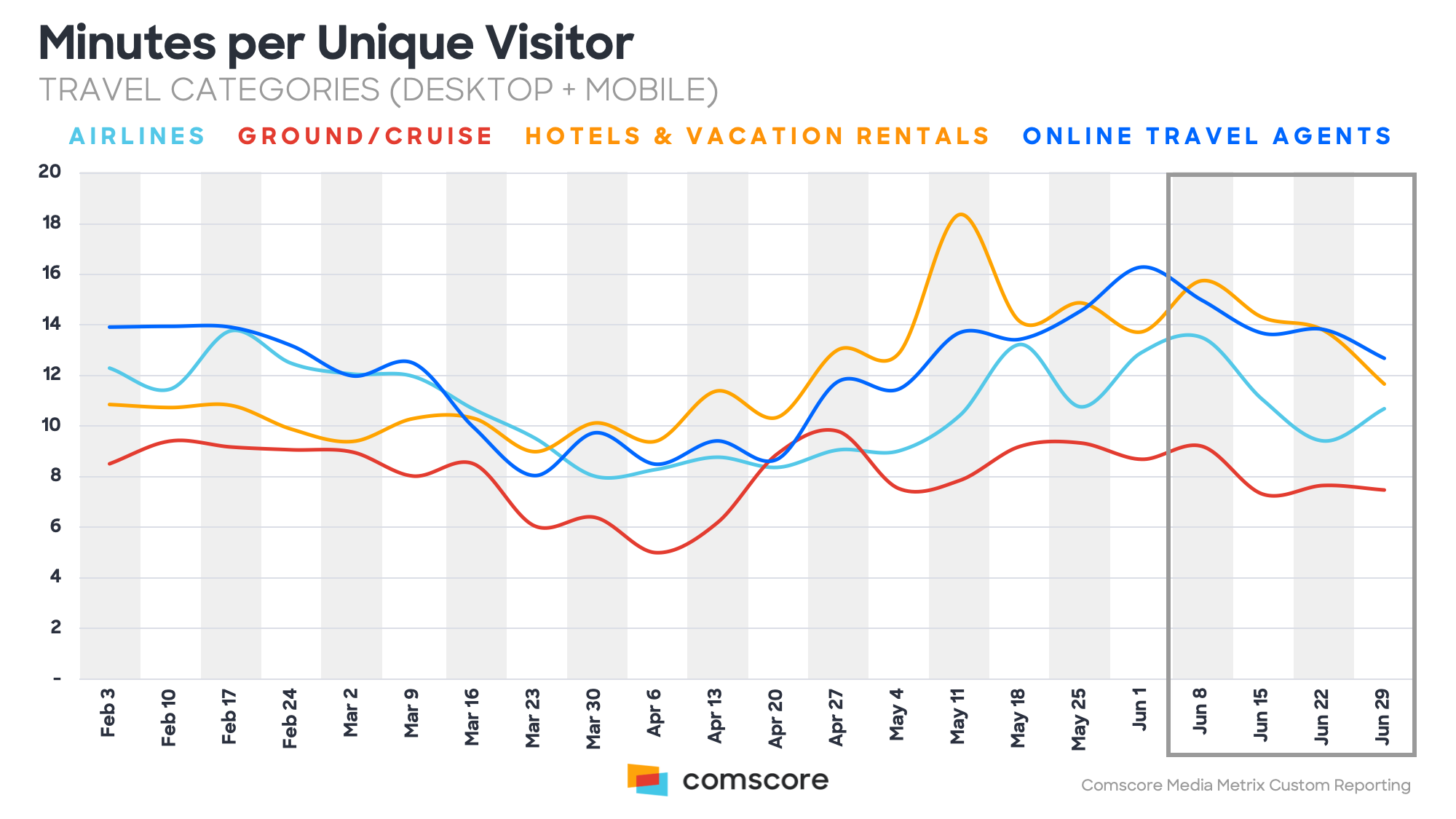 Consumer engagement started trending down in mid-June 2020 which, again, preceded a downturn in travel site visitation two weeks later.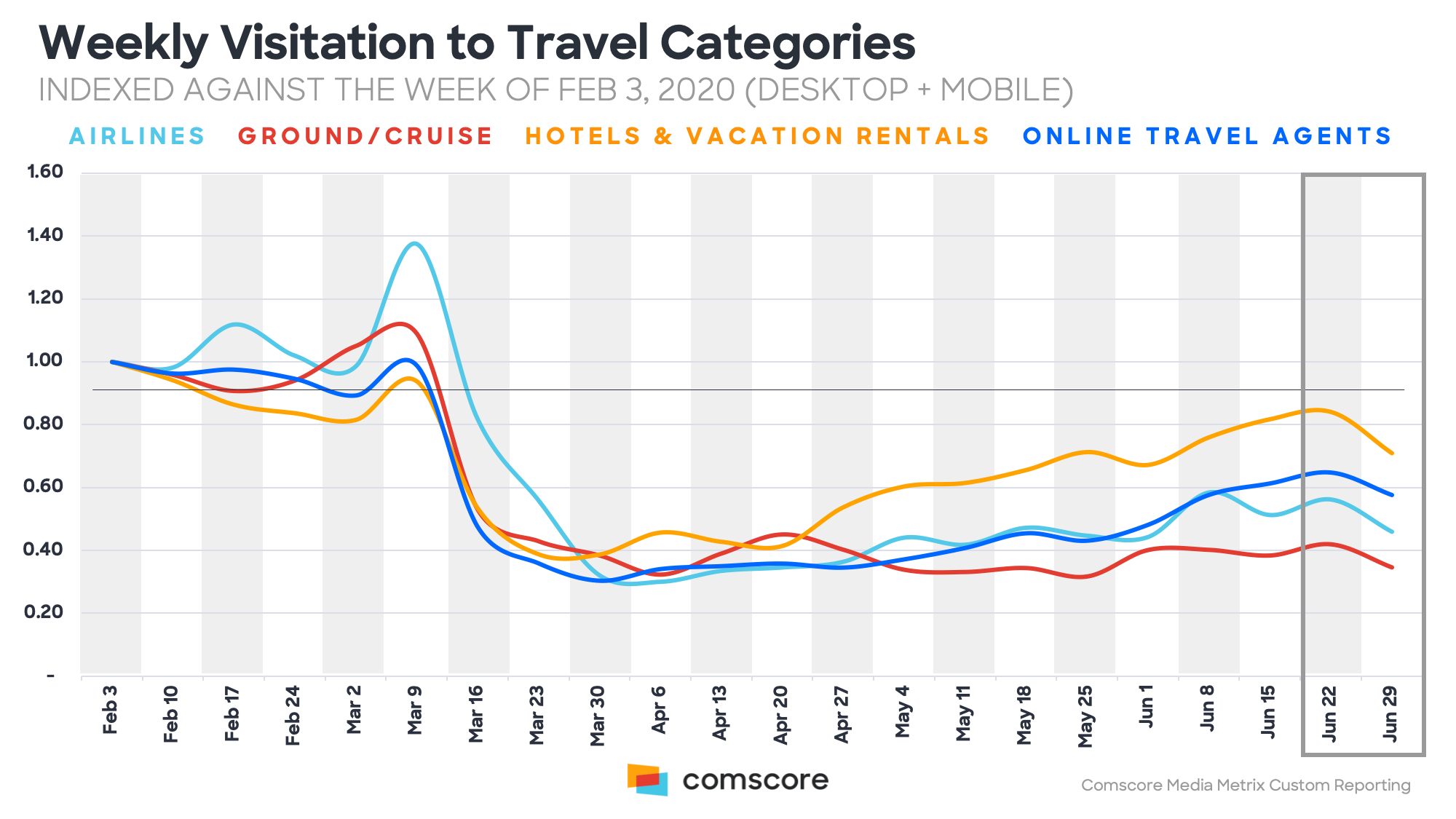 Assuming previous activity is a predictor of future behavior, we should expect to see travel booking growth slow again as July 2020 data comes in. Clearly, consumers are still wary of traveling during a pandemic, with vacation rental brands being the only travel segment that has recovered to pre-COVID levels. All other segments continue to see bookings 40-60 percent below February 2020 levels.
Coronavirus Insights
Read our ongoing updates on shifting consumption trends and the resulting impact on the advertising and media industries on comscore.com/Coronavirus.
Sign up to be notified when new insights or data become available.
Sign Up
Comscore Media Metrix® Multi-Platform provides an unduplicated view of total audience behavior across desktops, smartphones and tablets.