- October 31, 2018
Introducing Our New Brand
The advertising ecosystem is more fragmented and dynamic since Comscore was founded almost 20 years ago.
We've also evolved – pioneering new ways for our partners to use data to transform the way that they grow their businesses.
Today, we're excited to share the next phase in the evolution of our brand.


How we got here
First, we listened. In more than 100 conversations with our partners across the media & marketing ecosystem, we learned about how we are perceived today, and what our partners aspire to build with us in the future.
We then turned inward, talking to colleagues across nearly every team and geography. From these conversations, we uncovered a common thread: both our people and our partners embrace Comscore's role as a pioneering company in audience measurement and are exceptionally passionate about our ability to bring trust and transparency to media and marketing, empowering businesses to use data to drive growth.
As Comscore has evolved over the years, our core focus continues to be solving complex challenges as an independent source of truth and information in measurement.
Bringing it together
Our new logo needed to reflect and retain both our own history and the history of the advertising industry, while also embracing the realities of the current advertising ecosystem and our vision for where media is headed.
While our new logo may look familiar, the changes reflect a significant shift in the world in which we operate and our focused, yet simplified approach to operating within that world.
Like our last logo, we still see the overlapping of screens – the orange and the blue. These are the foundational components of the logo and represent the multitude of independent screens that make up the marketing ecosystem.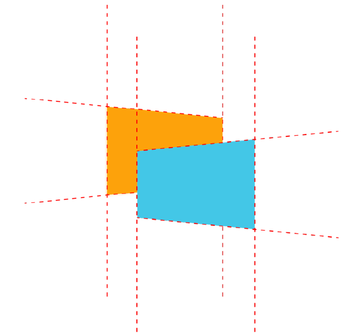 But unlike our previous logo, the shapes have been simplified and sharpened to evoke precision and accuracy.
The updated logo mark also spotlights the most focal layer to the story: the solid red center. This intersection is the heart of the new advertising ecosystem and where consumers are – fluid and pervasive. It's not just about one screen versus another, it's about understanding the fluidity overlap, to gain deeper precision on audience and insights.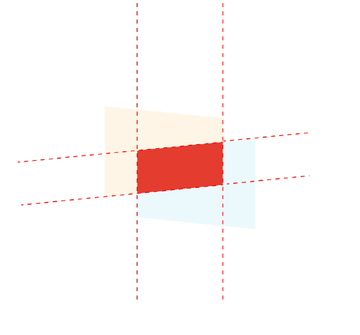 This is where Comscore feels the measurement and the advertising industry needs to be – to simplify the complex media landscape and to help our partners focus on the core of connecting meaningfully, efficiently and effectively with their consumers.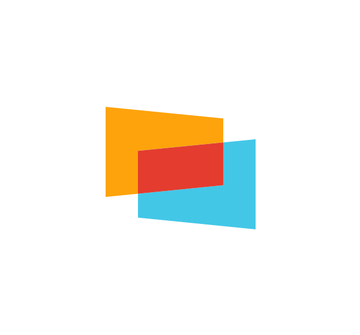 Simple & Modern
In addition to a refreshed logo, we've modernized and simplified our brand all around.
While what we do is complex, that doesn't mean that the way we communicate needs to be. In fact, our partners trust us to help them by providing meaningful data to bring research out of the back room so that they can make decisions with confidence.
A small, yet poignant, example of removing unnecessary complexity: the previously capitalized "S" in our name is now lowercase.



We've also introduced simpler fonts and more modern, vibrant colors. These new treatments come to life in our product UIs as well, making our data easier to navigate.
Onwards and upwards
Steadfast on our mission to help partners navigate the present and future of media, we recognize that reliable, impartial insights can be a catalyst for change. The same pioneering spirit that led to Comscore's position as a first-mover in digital audience measurement continues to motivate our efforts as we look toward the next big challenge facing our industry.
It is in this combination of our past experiences and future ambitions that we reaffirm our identity and our reason for being. We look forward to continuing to be a transformative source for data and measurement as the media landscape continues to evolve in new, complex, and exciting ways.
Comscore's new look was developed by Firstborn, a NYC-based design and innovation agency. You can learn more about Firstborn and view their portfolio here.