February 13, 2017
Mobile Pushes 2016 Online Holiday Spending Above $80 Billion
The final numbers are in, and comScore determined that $80.2 billion was spent online during the November-December 2016 holiday season, up 17 percent year-over-year, and right in line with comScore's early season prediction of 16-19 percent growth. While comScore previously released its holiday sales estimates from desktop computers, today it revealed for the first time that mobile commerce grew 44 percent from a season ago, with $17.1 billion spent via smartphones and tablets. M-commerce accounted for a 21-percent share of the season's total digital sales, up from 17 percent in 2015, as more people become comfortable making their holiday purchases on mobile devices.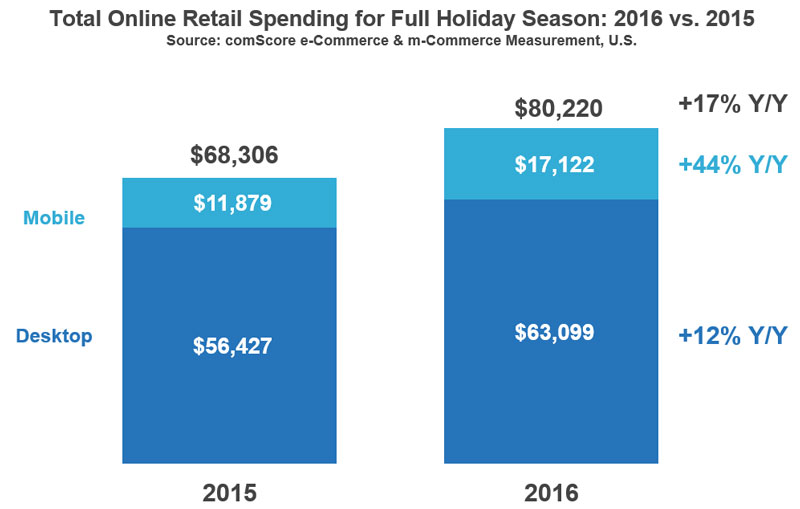 For a deeper dive into the mobile marketing dynamics shaping the future of retail, check out this article from comScore CEO Gian Fulgoni and comScore VP of Marketing and Insights Andrew Lipsman, which originally appeared in the Journal of Advertising Research.
Related Products
comScore e-Commerce Measurement is the industry standard, providing the most accurate, timely and comprehensive view of consumers' online shopping and spending behaviors....
Learn More