- August 22, 2017
Who is Winning the Global Instant Messaging Battle?
Social media and instant messaging apps rank atop the leader board in all 13 markets studied, but the #1 brands vary by market. Interestingly, market preference between these top brands appears to be linked to geography.
Top App by Total Minutes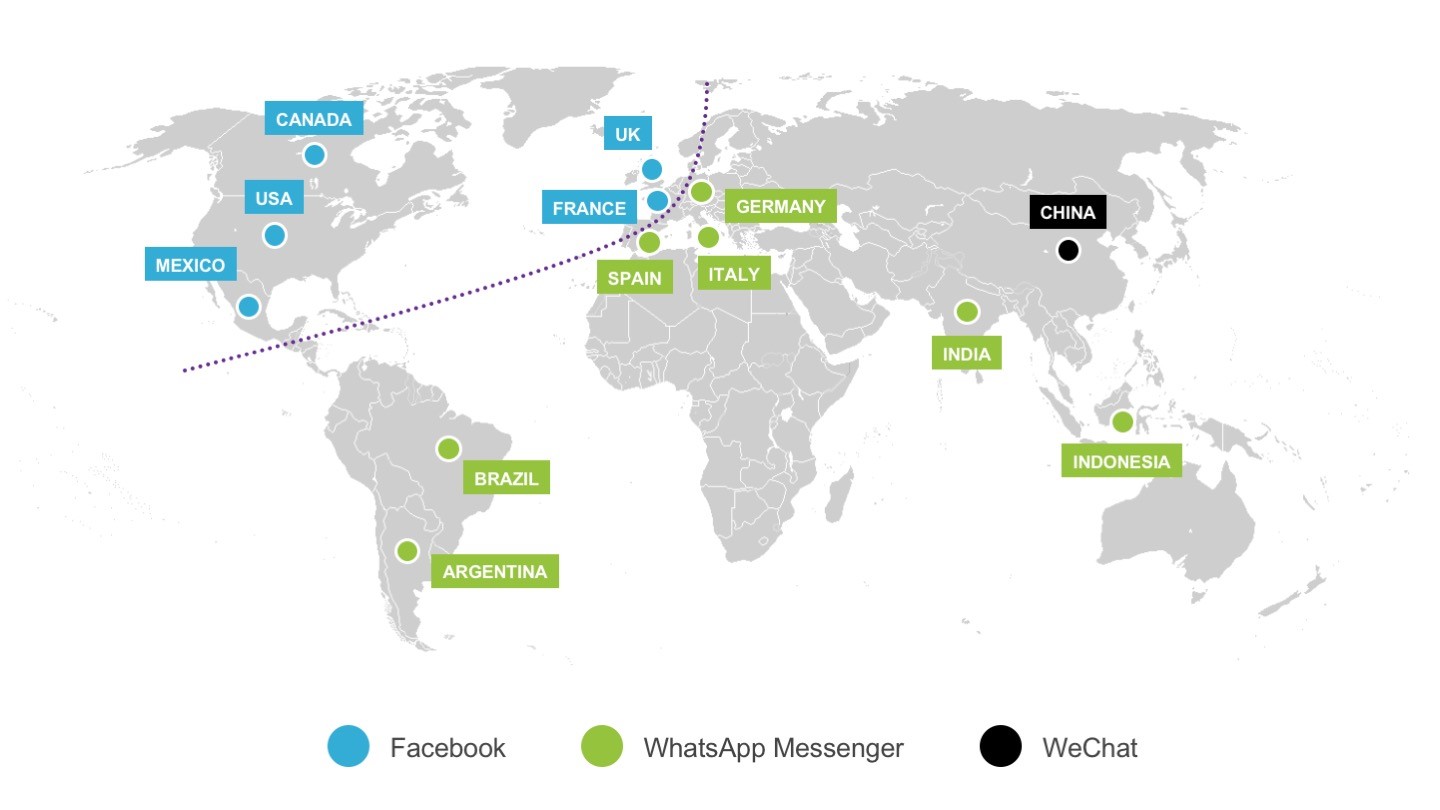 WhatsApp Messenger and Facebook represent a significant share of worldwide mobile minutes, sharing the top spot across 12 of the 13 markets studied.
The divide between Facebook and WhatsApp is geographically divided with WhatsApp leading in more eastern and southern regions of the globe.
Only China has a different app in the #1 spot, with Chinese instant messaging brand WeChat. Neither Facebook nor WhatsApp feature within the top 10 in China.
The rapid and widespread growth of large international apps highlights the challenge facing local brands, although this is amplified in the case of social media and messaging, where an international footprint is of greater significance for users wishing to connect with overseas friends.
---
Comscore Media Metrix® Multi-Platform provides an unduplicated view of total audience behavior across desktops, smartphones and tablets.