- June 12, 2014
Spain vs. The Netherlands: The Digital Football Match
The world's most popular sporting event started yesterday, bringing a whole variety of opportunities for brands and marketers, especially considering that the 2014 FIFA World Cup is the first in the social media and digital omnivore's age.
Today Spain is playing its first football match in Brazil against The Netherlands, and Comscore has put together the key trends that summarize their rivalry in the digital field.
The FIFA Confederations Cup set the trends for the digital sport consumption back in July 2013.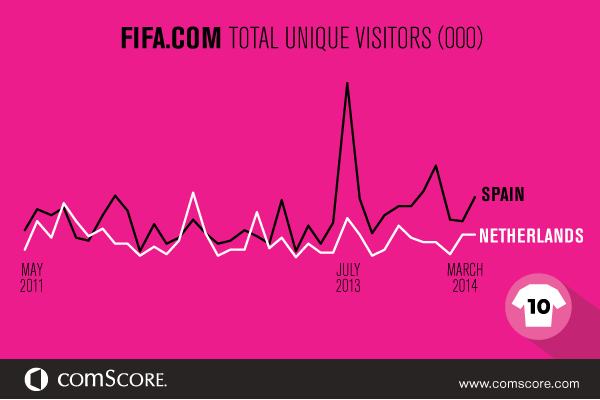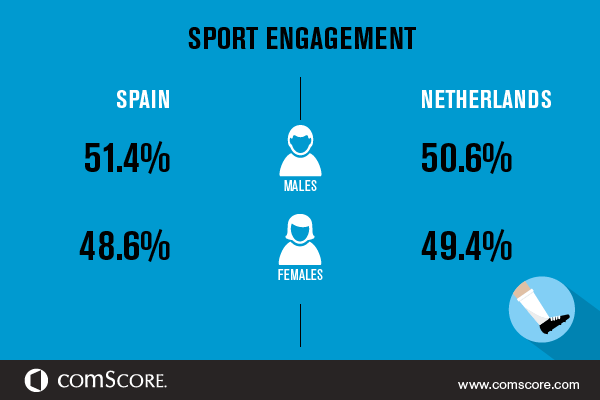 The most engaged age segments with Sport websites in Spain are those between 35-44 for both males and females with more than 11% share of visitation. In the Netherlands the age segment +55 accounts for the largest share of visitation at nearly 14%.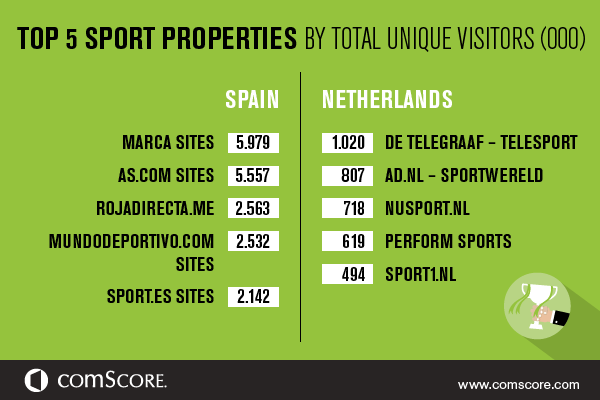 If you want to learn more about our Comscore solutions contact us or request a demo.
Source: Comscore MMX Spain and The Netherlands, April 2014.