- September 20, 2017
Understanding China's Mobile and Multi-Platform Audiences
Comscore and CTR Market Research recently announced major upgrades to Comscore MMX Multi-Platform and Mobile Metrix in China with the introduction of mobile consumer panel data powered by CTR. This Android smartphone panel data for app reporting expands Comscore's measurement of mobile audiences in China to enable more robust reporting of visitation, engagement and demographics. An analysis of the multi-platform and mobile data revealed some key findings:
China Internet users twice as likely to go mobile-only as Americans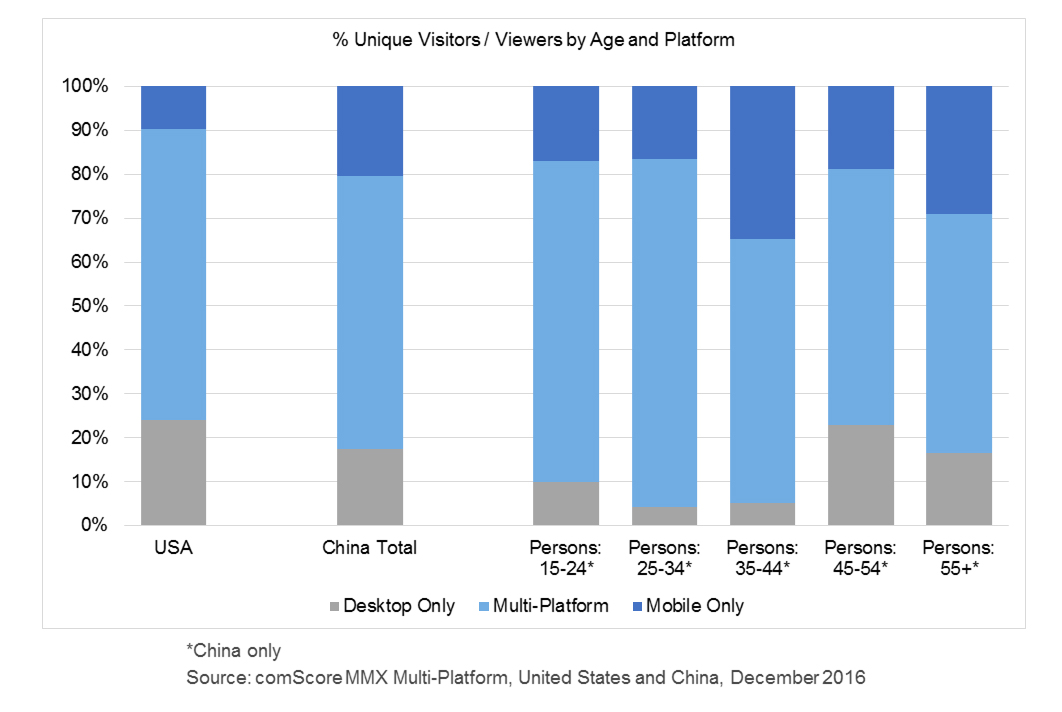 The importance of understanding mobile platforms in China is highlighted by 20% of China Internet users accessing only via mobile devices in a month, a proportion twice the United States figure of 10%.
Mobile-only consumption varies dramatically through age ranges, meaning that advertisers and publishers must think carefully about the platform mix to reach their target customers.
Just 18% of China users now rely solely on desktop access, driven largely by the 45–54 age bracket.
Mobile apps account for 6 in 10 digital minutes in China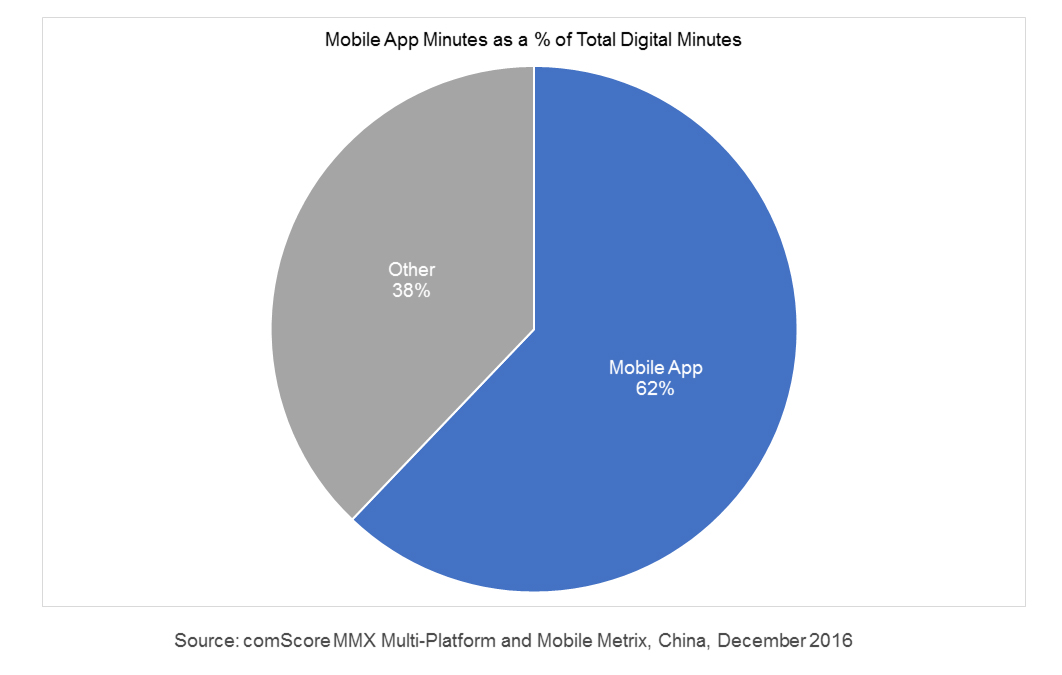 The rise of mobile consumption in China has been driven heavily by apps, with the majority of all digital minutes in China consumed via apps on mobile devices.
This figure is higher in China than in other large digital markets such as the United States (60%) and the United Kingdom (53%).
The majority of mobile app minutes are in the Portals, Retail and Instant Messengers categories.
Banking and Business/Finance among key beneficiaries of China's mobile boost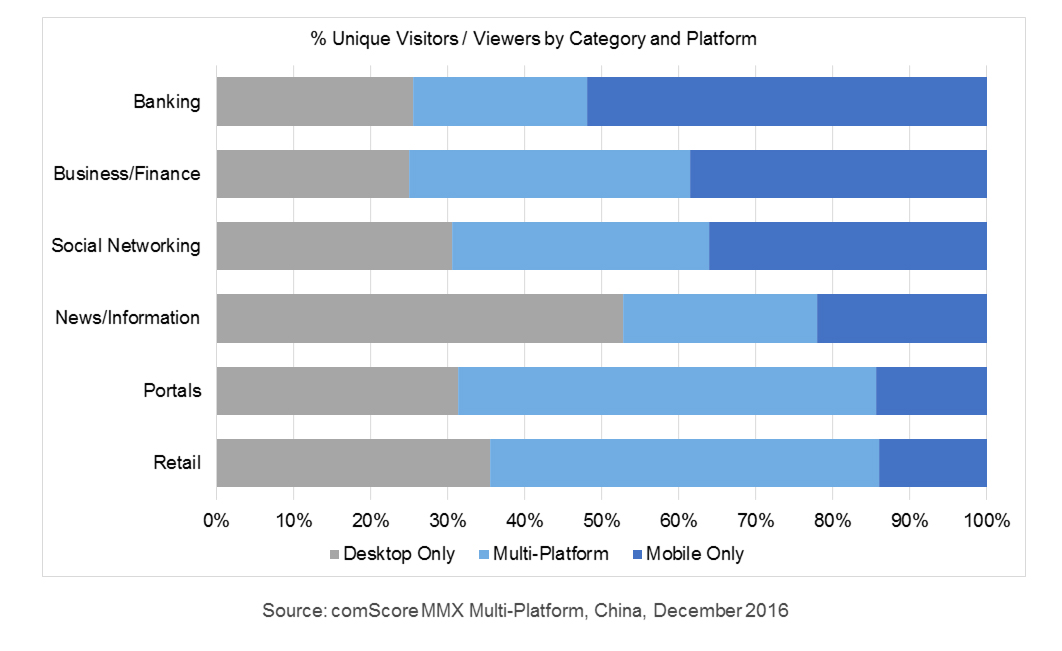 Whilst mobile devices dominate overall time, it is important to understand that mobile audiences overlap with desktop ones to a varying degree across categories.
1 in 5 China Internet users accesses exclusively via mobile devices in a month, but for the Banking category, the proportion of mobile audiences is double that of desktop audiences.
Broadly speaking, mobile-only audiences are larger for closed-ended or location-sensitive tasks, whereas browsing of Retail and Portals still have significant desktop and multi-platform audiences.
For more insights into key behaviours that have propelled mobile to a primary platform in global markets including China, download the Mobile's Hierarchy of Needs report.
To learn more about our mobile and multi-platform measurement solutions, please contact us.