- March 31, 2017
Mobile Matures as the Cross-Platform Era Emerges
Comscore last week released our annual Cross-Platform Future in Focus report to provide an examination of recent history in the worlds of TV and digital media with an eye toward what's to come. One of the threads that immediately jumped out to us in our analysis of the digital media landscape is that there are now clear signs that the mobile media era – which has seen an explosion in incremental digital media usage – appears to be at the latter stages of its growth supercycle. Now, of course, mobile will continue to be a massive channel in terms of how consumers spend their media time, but the rate of growth is clearly beginning to taper off as the market reaches maturity.
Consider the following points:
1. Smartphone adoption, which in past years had grown in penetration by anywhere from 5-10%, ticked up just two percentage points in 2016.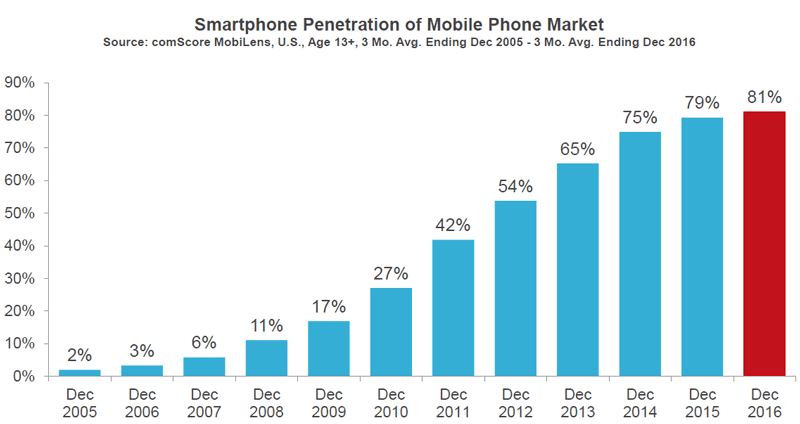 2. Total time spent on mobile, following years of strong growth, is noticeably flattening.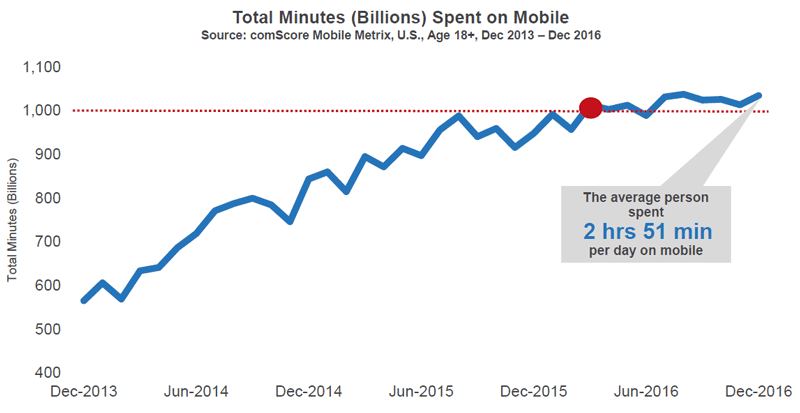 3. Mobile audience growth among the top digital media properties has stopped growing at double-digit rates year-over-year.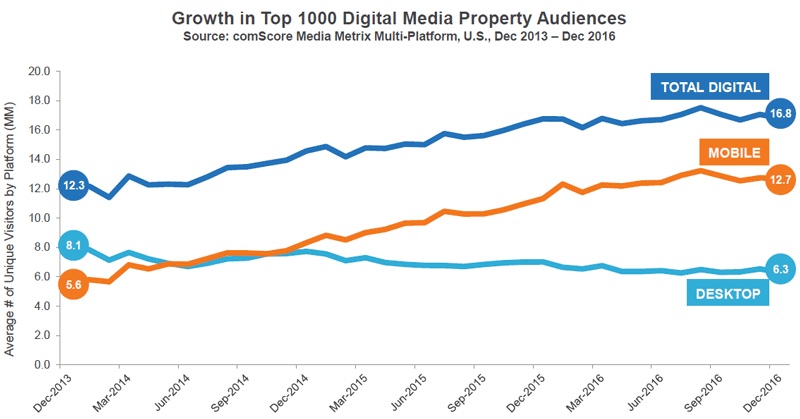 Coinciding with this clear evidence of mobile maturation are new and emerging signs that the cross-platform era is now taking off. Consider the continued runaway success of social and video platforms like Facebook, YouTube and Snapchat – all of which rank among the top 10 apps – that straddle the fence between digital and TV-like experiences. Digital content has now also made the leap from desktop and mobile screens to the TV screen, where viewers are watching over-the-top (OTT) services like Netflix, Hulu and Amazon Video for hours on end.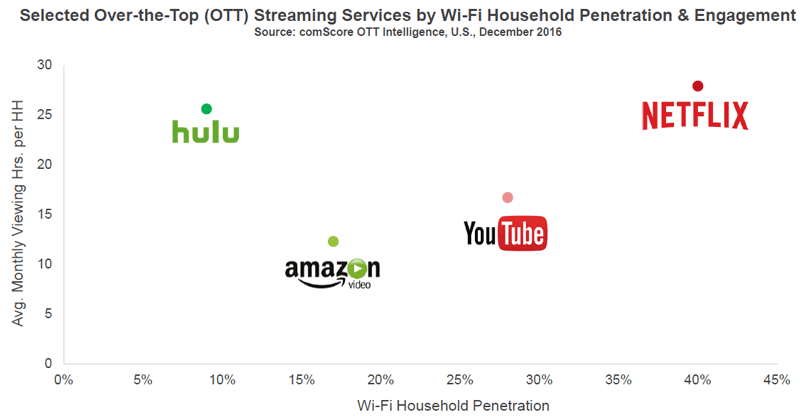 Content is crossing platforms more seamlessly than ever before, as viewers become more agnostic about how, when and where they view content. TV and digital media have already converged in many facets of the media landscape today, and the next five years will be shaped by how this convergence shakes out.
For more insights on the cross-platform shift, download the Comscore 2017 U.S. Cross-Platform Future in Focus report today.
Comscore Media Metrix® Multi-Platform provides an unduplicated view of total audience behavior across desktops, smartphones and tablets.