August 28, 2014
Top 25 Mobile Apps Dominated By The Largest Digital Media Brands
The ranking of top apps is dominated by app constellations of some of the largest digital media brands; specifically, Facebook, Google, Apple, Yahoo, Amazon and eBay. These six brands account for 9 of the top 10 most used apps, 16 of the top 25, and 24 of the top 50.
For more insights into the fast-growing mobile app landscape, download a complimentary copy of The U.S. Mobile App Report here.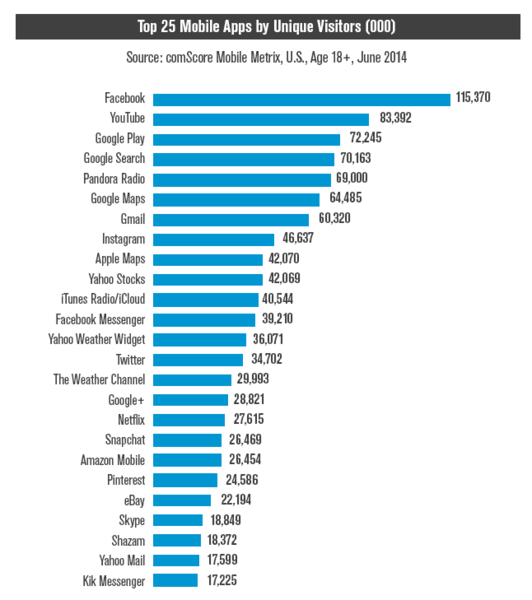 Related Products
comScore Mobile Metrix® captures total mobile audience behavior on browsers and apps across smartphones and tablets. With Mobile Metrix, publishers can demonstrate the value...
Learn More