-
October 14, 2014
The U.S. Total Video Report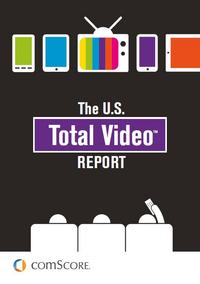 Over the past several years, the TV viewing landscape has undergone a major shift. Advancements in viewing technology and increased competition for eyeballs have resulted in a more fragmented environment where consumers can watch TV from a wide array of devices and access content from countless sources. Led by certain segments of the population, most notably Millennials, consumers have quickly adapted to this new environment and are drastically changing their viewing patterns at an accelerating rate. In this report, we asked more than 1,000 Americans about their TV viewing behaviors to provide context for the shifts in their consumption habits and better understand viewing audiences.
Some key questions to be answered in this report include:
What percentage of time are viewers watching TV on each platform?
Which segments of the population are mostly likely to use video streaming devices to view TV content?
What are the main drivers causing consumers to watch TV online?
How frequently and via which platforms are viewers binge watching TV shows?
What are the most important content genres for pay TV subscribers that are keeping them from "cutting the cord"?
How does household size affect pay TV and Netflix subscriptions?